UK house prices dip amid political uncertainty - RICS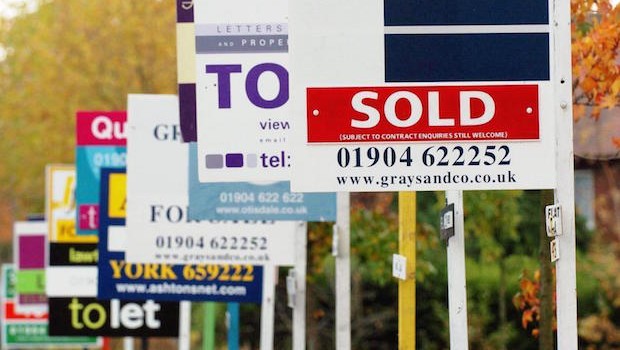 UK house prices dipped in October as buyers and sellers opted to sit tight amid political uncertainty, according to the latest survey from the Royal Institution of Chartered Surveyors.
The net balance of surveyors reporting that house prices had risen over the last three months slipped to -5 from -3 in September, coming in a touch below consensus expectations for an unchanged reading.
Meanwhile, the new buyer enquiries balance ticked up to -16 in October from -17 the month before, while the new sales instructions balance rose to -29 from -27.
RICS chief economist Simon Rubinsohn said: "The latest survey feedback continues to suggest that both buyer and seller activity remains in a holding pattern, hampered by political and economic uncertainty.
"Given the upcoming general election next month, it appears unlikely that these trends will pick-up to any meaningful extent over the remainder of this year.
"The picture remains very different on the lettings side however, with tenant demand gathering momentum over recent months. This is running against an increasingly tight supply backdrop for rental properties and seems set to squeeze the pace of rental growth higher going forward."
Samuel Tombs, chief UK economist at Pantheon Macroeconomics, said: "We doubt that housing market activity is falling at the pace suggested by October's RICS survey."
He said that while both the new buyer enquiries balance and the new sales instruction balance remained well below their average in the 2010s, "they were misleadingly downbeat" during the first quarter, when mortgage approvals held steady.
"Like many other business surveys, the RICS survey appears to be excessively sensitive to political uncertainty. Other measures of housing market activity have recovered; for instance, the average number of house-hunters per estate agent was 18% above its 12-month average in September, according to the National Association of Estate Agents. This makes more sense, given the big stimulus to demand provided recently by falling mortgage rates.
"In October, the average quoted rate for a five-year, 75% LTV mortgage was just 1.74%, 31bp lower than at the start of the year; two-thirds of that decline has occurred in the last two months. Accordingly, we continue to expect housing market demand to rise gradually over the next six months, helping to lift year-over-year growth in house prices back up to 2.0%, from 1.3% in September."