UK house prices bounce back in July thanks to pent-up demand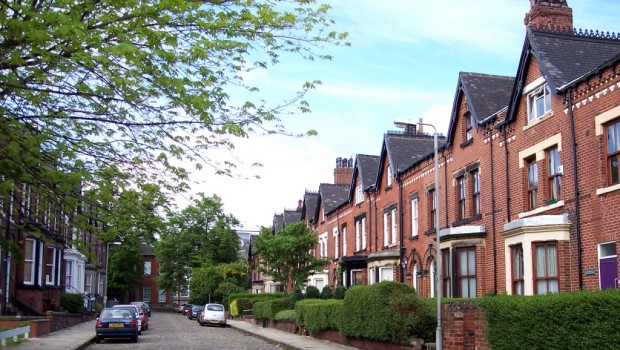 UK house prices bounced back in July, boosted by pent-up demand after the coronavirus lockdown ended, according to a survey released by Nationwide on Friday.
Annual house price growth recovered to 1.5% from a 1.6% decline June. On the year, prices were up 1.5% compared to a 0.1% dip the month before.
Nationwide's chief economist, Robert Gardner, said the pick-up in prices "reflects the unexpectedly rapid recovery in housing market activity since the easing of lockdown restrictions".
"Pent-up demand is coming through, where decisions taken to move before lockdown are progressing. Behavioural shifts may be boosting activity, as people reassess their housing needs and preferences as a result of life in lockdown.
"Our own research, conducted in May, indicated that around 15% of people surveyed were considering moving as a result of life in lockdown."
He said these trends look set to continue in the near term, with the recently-announced stamp duty holiday serving to bring some activity forward. However, he also warned that this could be "something of a false dawn".
"Most forecasters expect labour market conditions to weaken significantly in the quarters ahead as a result of the aftereffects of the pandemic and as government support schemes wind down. If this comes to pass, it would likely dampen housing activity once again in the quarters ahead."
Samuel Tombs, chief UK economist at Pantheon Macroeconomics, said Chancellor Rishi Sunak's decision on 8 July to raise the threshold for stamp duty to £500,000 from £125,000 will provide additional support to prices over the coming months.
"Nonetheless, the latest Credit Conditions survey shows that a large net balance of lenders expect to restrict further the supply of secured credit in Q3," he said. "Lenders also are hiking mortgage rates for high loan-to-value products commonly accessed by first-time buyers; Nationwide, for instance, increased its 85% LTV tracker and fixed rates by up to 0.20% on July 29. Falling employment also will weigh on prices; the number of people on employers' payrolls was 2.2% lower in June than in March, and job losses will accumulate further as the Coronavirus Job Retention Scheme is wound down between August and October."
In addition, he said the supply of homes coming on to the market will likely increase in the winter, once mortgage payment holidays come to an end, pushing some into forced sales.
"Accordingly, we continue to expect a peak-to-trough decline in house prices of about 3%, though the stamp duty changes have made it likely that the near-term pace of decline will be gradual and that the low-point probably will not be seen until the summer of next year."