UK house market steadies in May - RICS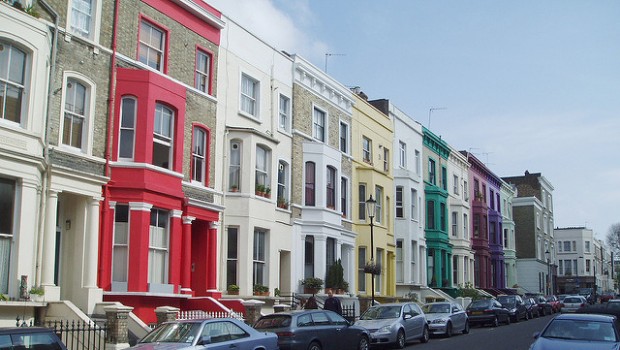 Delaying the UK's planned departure from the European Union has helped steady the country's housing market, a survey claimed on Thursday.
The RICS UK Residential Market Survey for May found that outright declines in new buyer interest showed signs of stabilising in May "in the wake of the decision to extend the deadline for withdrawal from the EU till the end of October". On a national level, new buyer enquiries were largely unchanged compared to April, the first time since July 2018 respondents did not report a decline.
The monthly survey also found that the negative trend in agreed sales, new instructions and prices had "diminished to a certain degree".
However, agreed sales continued to slide in May, falling for the tenth successive month with a net balance of -13% contributors reporting a decline, although that was the least negative reading for the sales indicator since December.
Looking ahead, survey respondents said they did not expect the market to improve in the short term, with a net balance of -14% reporting sales expectations for the next three months consistent with a further decline in activity. That outlook improved over the longer-term, however, with respondents seeing a "modest improvement" in sales over a 12-month period.
Regarding house prices, 10% more respondents saw them fall rather than rise in May, an improvement of April's net balance figure of -22 helped in part by London stabilising. House prices have fallen heavily in the capital over the last couple of years, but RICS noted that London appeared "to bounce back a little" in May.
Simon Rubinsohn, chief economist at RICS, said: "Some comfort can be drawn from the results of the latest survey, as it suggests that the housing market in aggregate may be steadying.
"However, much of the anecdotal insight provided by respondents is still quite cautious, reflecting concerns about both the underlying political and economic climate.
"Another significant point made by the respondents is that there continues to be considerable emphasis on the need for realistic pricing on the part of vendors, which while not a new story, is indicative of the ongoing challenges."
The original deadline for Brexit of 29 March was extended first to 12 April and then to the autumn earlier this year, after politicians failed to back the Withdrawal Agreement Theresa May had struck with Brussels. The UK is now scheduled to leave the bloc on 31 October.