UK grocery sales rise but shoppers resist stockpiling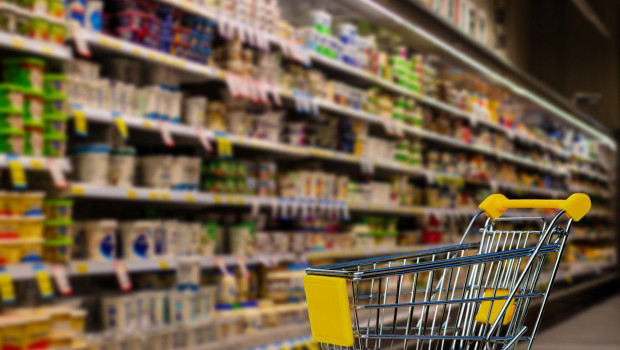 Grocery sales continued to grow in October, but there was little evidence of stockpiling ahead of the second national lockdown, industry research showed on Tuesday.
Take-home grocery sales rose by 9.3% in the 12 weeks to 1 November, according to the latest market share data from Kantar. But there was no significant spike in demand ahead of the lockdown starting on 5 November, with growth in the most recent four weeks steady at 9.4%.
The data echoed that by Nielsen, also published on Tuesday. It found that UK supermarket sales increased by 6.9% in the four weeks to 31 October, with sales in the final week ahead 7.2%. Shoppers spent an average of £17.70 per basket on fast-moving consumer goods in-store and online, 20% up on the same period a year earlier. Store visits were down 12% year-on-year.
However, while shoppers were not stockpiling ahead of the lockdown, there was evidence of an increased focus on Christmas. Toy and entertainment stores took more than double their share of pre-Covid footfall in the three days leading up to 5 November, according to Kantar.
Fraser McKevitt, head of retail and consumer insight, said: "While there was some uplift in Wales, the increased spending did not provide any evidence of stockpiling, and initial figures suggest no sign of panic buying in England. But one thing is always front of mind at this time of year – Christmas – and it seems many people sought to get ahead with gift buying before stores closed."
Wales started its own 17-day lockdown on 23 October.
Nielsen is predicting that UK supermarket shoppers will spend £2bn more in the quarter to 26 December, which would be a record high. It is also expecting sales growth of 7%.
Mike Watkins, UK head of retailer and business insight at Nielsen, said: "Shoppers' plans for the Christmas period remain in limbo – they are unable to plan when and where they will shop, how much they will spend and of course whether they will be able to spend it with family and friends.
"Assuming that restrictions of travel and get togethers are relaxed in December, food and drink retailers should then see pent-up demand translated into extra purchasing for the festive season."
Among individual grocers, Ocado was the fastest growing retailer in the 12 weeks to 1 November, according to Kantar, with sales up 36.1% over the 12 week period, and its market share now standing at 1.7%.
Its former partner Waitrose also performed well, however, growing ahead of the market at 10.6%. Its market share rose for the first time since 2017, to 5.1%.
Of the big four, Wm Morrisons expanded its share for the fifth month in a row with sales growth of 11.4%, while J Sainsbury's sales rose by 7.6%, Asda's by 5.0% and Tesco's by 9.1%.
Kantar said that grocery inflation in the 12-week period ending 1 November was 1.9%.