UK GDP picks up in third quarter despite flat finish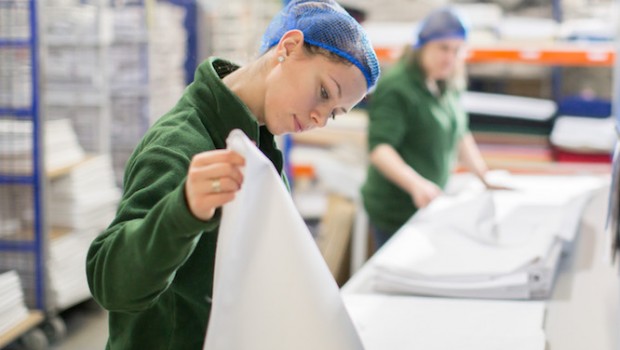 UK economic growth picked up in the third quarter despite coming in unexpectedly flat in September, according to official figures released on Friday.
Gross domestic product grew 0.6% in the period from July to September compared to the preceding three months of the year, the strongest quarterly growth since 2016 and up from 0.4% in the second quarter. The rebound in growth was in line with economist forecasts after good summer weather helped ignite growth after two tepid quarters.
Compared to the third quarter last year, UK GDP was up 1.5%, picking up from the 1.2% year-on-year growth in the second quarter.
Although Brexit uncertainty is being much cited by companies, a 1.2% decline in business investment from the second to the third quarter was unexpected, though the good weather encouraged household spending to grow 0.5% in compensation. Net net trade made a sizeable contribution to GDP growth, up 0.8 percentage points.
All four sectors contributed positively to output growth, with the largest contribution from the services industries at 0.3 percentage points.
But September's GDP came in flat compared to August, below the 0.1% improvement had been expected by the market.
Services output in September was down 0.1% month-on-month as a 1.6% fall in the distribution sector, due to falling retail sales and car sales, dragged the wider sector down amid meagre growth in the rest of the sector. Industrial output flat as manufacturing increased 0.2% but was offset by falls in output in mining and energy supply. Construction was up 1.7% in the month.
Third-quarter growth appears to have been boosted by some temporary factors, such as the rebound in construction activity, said economist Thomas Pugh at Capital Economics, also noting that the trade deficit dropped to its lowest level since 2013 largely thanks to lower car imports, which meant net trade provided a "whopping" boost to growth in the quarter compared to a 0.6ppt drag in Q2.
"Looking ahead, the surveys suggest that growth slowed at the start of Q4, but most indicators are still pointing to growth of 0.4% q/q. Of course, Brexit-related uncertainties could intensify over the coming months, if the EU rejects whatever final document the Cabinet agrees on or if MPs vote against a deal. In the absence of those developments, however, we expect growth of about 1.3% over 2018 as a whole," Pugh said.
The NIESR economic thinktank also predicted growth of 0.4% quarter-on-quarter in the final quarter of this year.
The EY Item Club expects growth will fall to 0.3% at the end of the year, resulting in overall GDP growth of 1.3% in 2018. This would be the weakest growth since 2009.
"Reinforcing our belief that growth will soften appreciably in the fourth quarter, October survey evidence has been largely weak, particularly relating to services and manufacturing activity, as well as retail sales," said Item Club economic adviser Howard Archer.
Sam Tombs at Pantheon Macroeconomics was more pessimistic, expecting quarter-on-quarter GDP growth to slow to just 0.2% in the fourth quarter. "The weighted-averaged PMI fell sharply in October, consumers' confidence has deteriorated again and many firms are warning that they are slashing investment at a faster rate. Accordingly, we still think the 30% probability that markets are attaching to a pre-Brexit increase in interest rates in Q1 is too high," he said.
Tombs noted that there was still "no sign that the economy is being boosted by stockbuilding in case of a no-deal Brexit", with inventories rising in real terms by just 0.1% of GDP in the third quarter, the same as in the second, so they have had a neutral effect on GDP growth.