UK GDP contracts in second quarter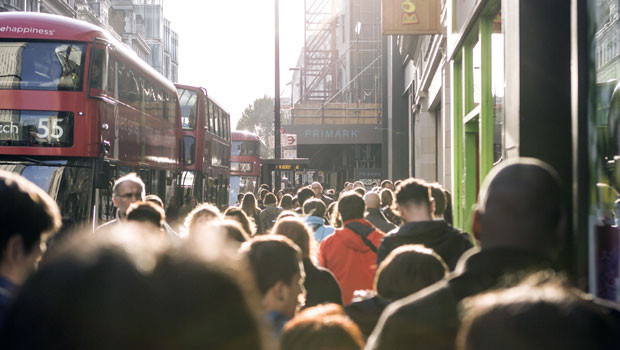 The UK economy contracted in the second quarter, according to figures released on Friday by the Office for National Statistics.
GDP fell 0.1% following 0.8% growth in the previous quarter. Analysts had been expecting a 0.2% contraction.
There was a 0.4% decline in services output, with the largest negative contribution from human health and social work activities.
ONS director of economic statistics Darren Morgan said: "Health was the biggest reason the economy contracted as both the test and trace and vaccine programmes were wound down, while many retailers also had a tough quarter.
"These were partially offset by growth in hotels, bars, hairdressers and outdoor events across the quarter, partly as a result of people celebrating the Platinum Jubilee."
Monthly estimates from the ONS showed that GDP fell by 0.6% in June following a downwardly-revised 0.4% increase in May and versus consensus expectations for a 1.2% contraction.
Last week, the Bank of England warned the UK would enter a recession at the end of this year, as it hiked interest rates by the most in 27 years.
Samuel Tombs, chief UK economist at Pantheon Macroeconomics, said: "Uncertainty regarding the extent of the disruption caused by the Jubilee will mean we will have to wait for August's GDP data to accurately assess the economy's underlying momentum.
"All told, we look for a 0.3% quarter-on-quarter rise in GDP in Q4, with the increase partly attributable to the rebound from the Jubilee-induced dip. A winter recession can't be ruled out, given that the rise in Ofgem's energy price cap in October will boost CPI inflation - and hence reduce real incomes - by nearly four percentage points. But with fiscal support likely to be scaled up considerably by the next PM and high income households still possessing substantial savings, we think that GDP will flatline through the winter, rather than fall."
Ruth Gregory, senior UK economist at Capital Economics, said: "Overall, the figures suggest that the risks to our below-consensus forecast of a 0.2% q/q fall in Q3 and a 0.4% q/q drop in Q4 are now on the upside. But the sheer size of the squeeze on real incomes suggests to us that a recession is still on the cards in late 2022 and early 2023."