UK footfall rises again despite lockdown - Springboard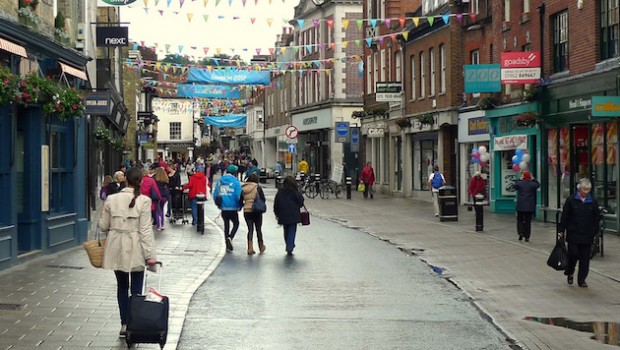 Footfall across the UK rose last week despite the lockdown and pent-up demand should underpin footfall at non-essential stores once they reopen, according to data released on Monday by retail analysts Springboard.
Footfall across UK retail destinations increased by 6.8% last week from the week before, down just a little from the 8.5% rise reported in the same week last year and marking the fifth consecutive week that footfall was up despite the Covid-19 lockdown.
Footfall on High Streets rose 10.5%, while shopping centres and retail parks saw a 4.5% and 1.2% increase, respectively.
Diane Wehrle, Insights Director at Springboard, said: "You could be fooled into thinking that last week was a normal half term week rather than in the eighth week of a national lockdown, as footfall continued to rise for the fifth consecutive week.
"With the magnitude of increase continuing, this provides further evidence of significant pent up demand amongst shoppers to visit retail destinations and indication of the significant surge back to stores when non-essential retail reopens in the coming weeks/months."
Prime Minister Boris Johnson is due to outline the government's lockdown exit strategy later in the day. Much of the plan has already been leaked, with reports suggesting that non-essential stores will be allowed to reopen towards the end of April.