UK firms to borrow over £60bn by end of 2021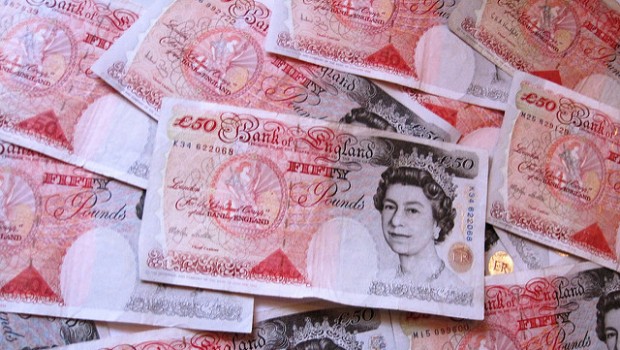 Banks expect UK firms to borrow over £60bn by the end of the year as the pandemic continues to wreck havoc on the economy, revealed a report from EY.
According to the latest EY ITEM Club for Financial Services Forecast, banks revealed they had lent British companies a total of £35.5bn in net terms across 2020 – of which £34.7bn had been lent since the pandemic started in March.
Last year's figure was £25bn more than was borrowed on average over the previous five years.
Banks were also forecasting a further £26bn by the end of 2021 and predicting that many firms were unlikely to start repayments until 2024.
The rise in business lending has been particularly marked for small and medium-sized enterprises (SMEs). Net lending to SMEs in 2020 was more than 30 times higher than in 2019, according to the Bank of England.
Covid-19, and the subsequent lockdowns, has also had a considerable impact on bank lending to households. Net lending via credit cards and personal loans turned negative in 2020, falling by 9.9% - the largest drop since records began in 1994.
The report added that consumer credit was forecast to enter positive territory this year and rise only 2.1%.
Mortgage lending is forecast to rise 2.3% this year and 2.6% in 2022, down slightly from the 3% growth seen in 2020, as demand was expected to cool.
Anna Anthony, UK Financial Services Managing Partner at EY, said on the figures: "As well as rising loan losses, banks are contending with another year of squeezed interest margins and subdued consumer lending. Insurers too are facing a tricky year, with ongoing Covid-19 related pay-outs, persistent low interest rates and the impact of the FCA pricing review.
"However, it's not bleak across the entire sector, and the outlook is a little more positive for UK asset managers in 2021 and beyond, with assets under management (AUM) set to rise in 2021 and 2022 as global markets recover."
The economic impact of the pandemic, which had resulted in increased job losses and reduced income for some, was also expected to lead to a further rise in loan-losses, said the report.
Dan Cooper, UK Head of Banking at EY, said: "Lending to businesses remains high, but a quick look behind the numbers reminds us that this is not a story of a boom in innovation, growth and expansion, rather it is about survival as the banks continue to facilitate the government-backed loan schemes.
"Consumer lending is subdued and the mortgage market is now showing signs of cooling off, which will squeeze overall net interest margins. Added to that, banks now have to ensure they're ready to implement negative interest rates in six months' time, following the Bank of England's recent announcement – another significant ask which will place even more pressure on the industry.
"The full impact on profitability levels of course remains to be seen and the industry will have to work through the challenges around rising credit losses when government-backed loan schemes come to an end. But for now, the banks are providing much-needed confidence and vital lines of finance for households and businesses up and down the country. And it is hoped, with the savings accumulated during lockdown, that this will fuel a rise in consumer spending once restrictions ease."