UK factory output growth equals record but shortages loom - CBI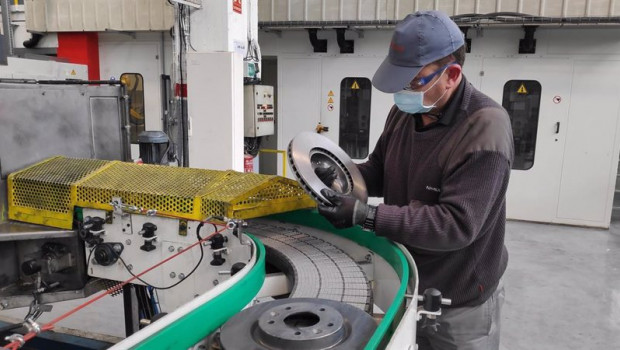 UK factory output rose at a joint-record pace in the past three months but worries about shortages of materials and labour were at their highest since the 1970s, a CBI survey showed.
Manufacturing output increased in 16 of 17 subsectors and volumes rose at the joint-fastest pace on record in the three months to July as the economy returned to growth, the Confederation of British Industry said. Growth was led by carmakers and transport equipment and food, drink and tobacco.
Total new orders rose at the quickest rate since 1974 as domestic orders grew at the fastest pace on record and export orders registered their first increase since January 2019. Employment in manufacturing rose at its fastest pace since 1973 and is expected to accelerate slightly in the next three months. Business optimism was strong despite a slight dip from the previous quarter.
But the CBI said concerns about availability of materials and components, skilled labour and plant capacity rose to a high not seen since the mid-1970s. Costs rising at the fastest pace since 1980 are feeding into output prices, it added.
Rain Newton-Smith, the CBI's chief economist, said: "Record growth in manufacturing output volumes is further evidence that UK industry is reawakening following the economic ravages of the pandemic. Demand is rising rapidly, leading businesses to hire more staff and plan further investment in plant and machinery and training.
"Yet other challenges lie ahead. Acute staff shortages evident across the economy are biting deeply within manufacturing, with skills in short supply and the number of people isolating climbing steeply."
Cost growth is predicted to ease over the next three months but remain high and domestic output price inflation is expected to accelerate further. Rising output prices could be a headache for the Bank of England as it seeks to keep inflation under control while supporting economic growth.