UK expels 23 Russian diplomats over Salisbury nerve agent poisoning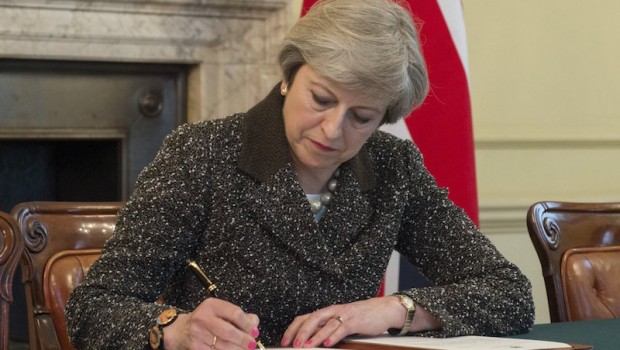 The UK will expel 23 Russian diplomats after the Kremlin failed to explain its involvement in the poisoning of former double agent Sergei Skripal and his daughter Yulia.
The diplomats, labelled as "undeclared intelligence officers" by Theresa May, will be given a week to leave the country, as the Prime Minister also cancelled an invitation to Russia's foreign minister Sergei Lavrov and confirmed that the royal family will not attend the Fifa World Cup in the summer.
The UK will also impose increased checks on Russian flights, plan new laws against "hostile state activity" and is to meet with the UN Security Council at 1900 GMT on Wednesday to discuss the investigation into the Salisbury incident.
May had set a deadline of midnight for Russia to explain how a Soviet-era nerve agent came to be used in the 4 March Salisbury incident, in which she said the country was "highly likely" to have been involved.
Russia failed to meet this deadline, insisting that it has "no motive" for the attempted murder and has threatened "retaliatory measures" if the UK were to take any steps against the country.
The Prime Minister referred to Moscow's response as one of "sarcasm, contempt and defiance".
British Ambassador Julian Braithwaite said: "The council and the United Nations general assembly have decried Russia's violations of international law with alarming regularity. Its reckless behaviour is an affront to all this body stands for."
Braithwaite cited a long list of complaints against Russia which were echoed by other parties at the UN Human Rights Council who met on Wednesday morning.
Jason Mack, a first secretary at the US mission in Geneva, said: "From Ukraine to Syria, and now the United Kingdom, Russia continues to be an irresponsible force of instability in the world, acting with open disregard for the sovereignty of other states and the lives of those living within their borders."
For its part, Russia did not acknowledge the Salisbury incident as its representative instead commented on alleged human rights violations against African-Americans in the US.