UK economy unexpectedly contracts in August but recession unlikely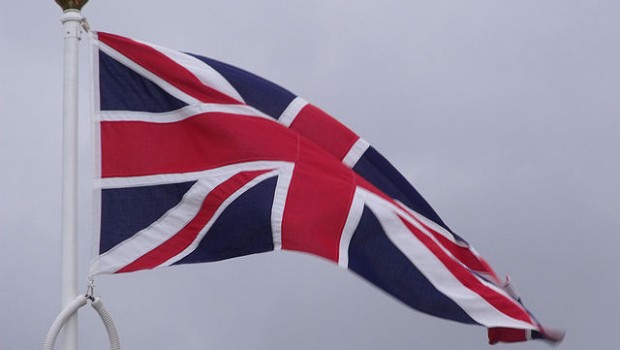 The UK economy unexpectedly contracted in August but grew over the three-month period, meaning a recession is likely to be avoided.
Gross domestic product contracted 0.1% in August compared to an upwardly-revised 0.4% jump in July, missing expectations for a flat reading, according to data from the Office for National Statistics. July's growth was revised up from 0.3%.
However, in the three months to the end of August, the economy grew 0.3%, up from a 0.1% increase in the previous three-month period and well above the 0.1% growth consensus forecast, helping to assuage concerns about a recession.
Services output was up 0.4%, marking the strongest rise since March and driving much of the GDP growth.
Head of GDP Rob Kent-Smith said: "Growth increased in the latest three months, despite a weak performance across manufacturing, with TV and film production helping to boost the services sector."
Manufacturing production was down 0.7% on the month in August compared to a revised 0.4% rise the month before and expectations of a flat reading. Industrial production declined 0.6% on the month in August compared to 0.1% increase in July and expectations of a 0.1% dip.
Samuel Tombs, chief UK economist at Pantheon Macroeconomics, said revisions paint the economy's recent performance in a better light, undermining the case for the Monetary Policy Committee to rush ahead and cut interest rates before the Brexit path is known.
"The 0.3% three-month-on-three-month growth rate of GDP in August - 1.2% annualised - is very close to the MPC's estimate of its sustainable year-over-year growth rate, of 'a bit below 1.5%'," he said.
"Unlike in Q1, pre-Brexit stockpiling does not appear to have happened yet to a meaningful degree; indeed, manufacturing output fell by 0.7% month-to-month. The data also were not boosted materially by car manufacturers' decision to bring forward annual shutdowns for plant maintenance to March, from August, in order to minimise the potential costs of a no-deal Brexit in March.
"Once again, the 'hard' data suggest that business surveys pointing to recession should be down-weighted while the Brexit crisis is brewing. We continue to expect the economy to hold up better than the MPC expects over the remainder of this year, dissuading the Committee from cutting Bank Rate merely to offset the uncertainty about Brexit."
RBC Capital Markets said: "We've been saying for some time that we expected the UK economy to avoid a technical recession in the middle quarters of this year. Today's data just confirms that view. Indeed if anything, it places some upward risk around our forecast for Q3 GDP growth of 0.2% q/q, particularly as the productive sector is likely to get another temporary boost from stockpiling in September ahead of the latest Brexit date at the end of October."
Chris Williamson, chief business economist at IHS Markit, said: "While there's still a chance that we could see growth lift temporarily higher ahead of the October 31st Brexit date, as companies step up their no-deal preparations, the combination of slower global economic growth and intensifying Brexit uncertainty is a clear recipe for slower growth in coming months.
"Our central projection is for the UK economy to expand by 1.0% in 2019 and just 0.5% in 2020. These growth projections assume a Brexit delay beyond 31st October and that the UK and EU will eventually achieve a comprehensive agreement on future relations. However, a no-deal Brexit would likely throw the UK into a prolonged recession."