UK economy loses momentum as costs surge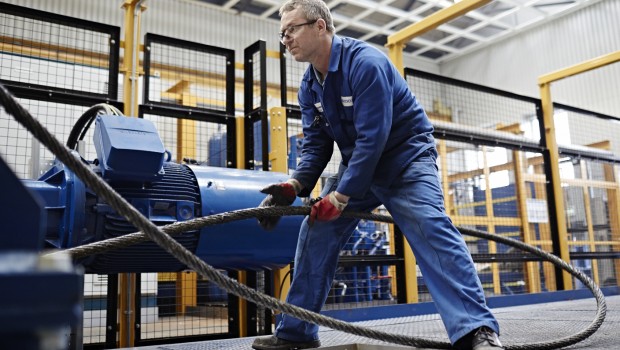 The UK economy stuttered in September, industry research showed on Thursday, as cost pressures mounted and demand eased.
The flash reading for September's IHS Markit CIPS UK manufacturing purchasing managers index was 56.3, down on August's final reading of 60.3 and a seven-month low. It also missed consensus expectations of 59.0. The output index was lower at 51.8 compared to 54.1 a month earlier.
IHS Markit attributed the slowdown to "severe" supply chain disruption and signs that demand was softening.
Combined with a reading of 54.6 for the services business activity index - against 55.0 in August - the flash UK composite output index slipped to a seven-month low of 54.1, against August's final reading of 54.8. Economists had been expecting a reading of around 54.6.
The composite new orders index - a key measures of demand - declined to 53.8 from 55.9 in August.
The rate of input cost inflation accelerated, meanwhile, which respondents attributed to a number of factors, including rising wages, the impact of supply chain disruptions on raw material prices and higher transportation costs.
IHS Markit said the data signalled "a further loss of growth momentum" for the private sector.
However, job creation remained elevated, with service providers continuing to hire. Business confidence eased to an eight-month low but remains above the series average.
Chris Williamson, chief business economist at IHS Markit, said: "The September PMI data will add to worries that the UK economy is heading towards a bout of stagflation, with growth continuing to trend lower while prices surge ever higher.
"While there are clear signs that demand is cooling since peaking in the second quarter, the survey also points to business activity being increasingly constrained by shortages of materials and labour, most notably in the manufacturing sector but also in some services firms.
"Shortages are driving up prices at unprecedented rates as firms pass on higher supply charges and increases in staff pay."
Duncan Brock, group director at the Chartered Institute of Procurement and Supply, said: "Both sectors felt intense pressure from rising business costs, which rose at one of the sharpest rates seen in the survey to date. Service firms followed up by increasing their prices to consumers at an eye-watering rate and at heights not seen since July 1996.
"This will raise concerns that the government's inflation target will be surpassed by a significant margin, as prices show no sign of decelerating in the comings months."
Samuel Tombs, chief UK economist at Pantheon Macroeconomics, said: "The further fall in the composite PMI in September strengthens the case for the Monetary Policy Committee to give the economic recovery time to develop by not rushing the raise the bank rate at the start of next year, as markets currently expect. The PMI is now essentially in line with its 1999-to-present average, 53.7, and is well below the 55.9 level seen when the MPC began its short-living hiking cycle in November 2017."
Surveys were sent to panels of 650 manufacturers and 650 service providers between 13 and 21 September. Final readings will be published at the start of October.