UK CPI dips in May, but some economists still see hike in Bank Rate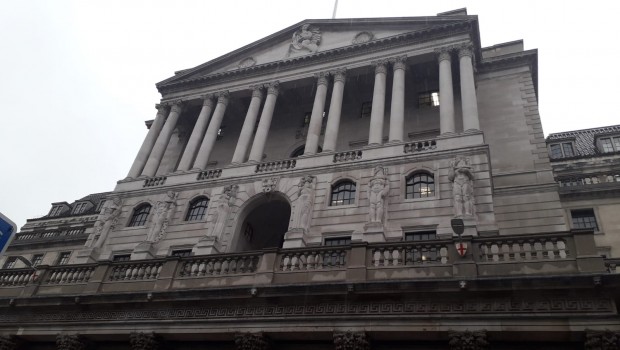 Consumer level inflation slowed a tad last month, led by a seasonal decline in air fares and a drop in new car prices, but some economists still saw scope for Bank to hike interest rates before the year was out.
According to the National Office for Statistics, on a harmonised basis the year-on-year rate of gain in consumer prices dipped from 2.0% in April to 1.9% for May (consensus: 1.9%) - the lowest reading since April 2018.
Versus April, transport prices declined by 0.3%, versus a 1.5% jump one year ago due to the timing of Easter this year, which fell in the middle of April instead of early in the month - and before price collection dates - as in 2018.
Petrol prices also rose by less than in 2018 as well as from alcohol and tobacco.
Going the other way, the biggest upwards contribution to the change in the 12-month rate of harmonised CPI was from recreation and culture, with prices rising by 0.5% month-on-month, led by increases in those for games, toys and hobbies.
Meanwhile, the largest upward contribution to the 12-month rate in May 2019 came from housing and household services, with prices rising by 2.3%, the quickest pace since August 2013.
The rate of increase in the non-harmonised CPI slowed from 2.1% for April to 2.0% in May, as expected, while core inflation slipped from 1.8% to 1.7% but nevertheless came in ahead of the 1.6% expected by economists.
Samuel Tombs at Pantheon Macroeconomics believed the recent drop in crude oil prices and the impending reduction in electricity and natural gas costs in October would drag CPI below the Bank of England's 2.0% target "over the coming months".
Even so, assuming a no-deal Brexit was finally averted, and given the likelihood of further increases in underlying services inflation in coming months, Tombs believed that the Monetary Poicy Committee would hike Bank Rate towards the end of 2019.
"As interest rate changes only affect the economy with a lag and core goods prices aren't falling like they did throughout the 2000s, the MPC won't wait until underlying services inflation reaches its pre-crisis norm of 3.5% before raising Bank Rate again," he said.
"As a result, May's inflation data reinforce our expectation that the Committee will retain its hawkish bias in tomorrow's meeting and will raise Bank Rate again towards the end of this year, provided a no-deal Brexit is averted."
Analysts at Barclays Research disagreed, telling clients: "All in all, although core CPI came in stronger than the consensus had expected, details of the May print suggest that underlying inflation momentum might be weakening.
"Most of the large upside sources of support to headline were concentrated within erratic components or, in our view, do not indicate the beginning of genuine momentum. Indeed, the data introduce some small downside risks to our expectation that core inflation will average 1.9% this year and 2.0% next."