UK consumer confidence up by most in a decade - Deloitte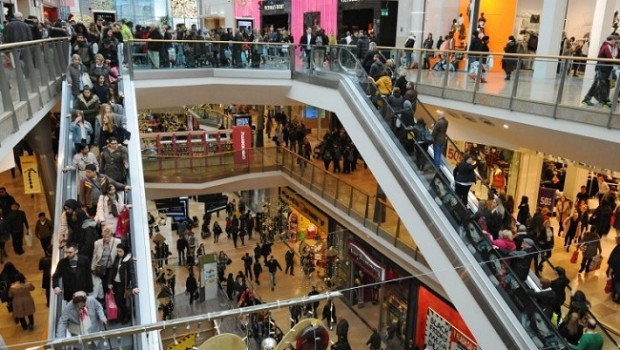 UK consumer confidence jumped by the highest margin in at least 10 years in the first quarter of 2021 as lockdown eased and vaccinations progressed, a survey showed.
Deloitte's consumer tracker index rose 6 points to -11% as sentiment about the state of the economy surged, adding to upbeat data about the economy's prospects. The increase was the biggest since the survey started a decade ago.
Every measure of confidence rose as schools reopened and households looked forward to further relaxation of a three-month lockdown, Deloitte said. Consumers' view of the economy rose 12 points to -61% over the three-month period and sentiment about health and wellbeing rose 8 points to -26% - the highest reading since the start of the pandemic.
Consumers also felt increasingly secure about their jobs and career progression, the survey found. Official figures published the week before week showed unemployment rising less than expected.
The survey's figures signaled a spending spree in the second quarter after non-essential retailers reopened on 12 April and with restaurants and pubs scheduled to fully reopen in May, Deloitte said. Households have saved money during lockdown and are increasingly comfortable about their financial position, the survey found.
Ian Stewart, chief economist at Deloitte, said: "The UK is primed for a sharp snap back in consumer activity. High levels of saving, the successful vaccination rollout and the easing of the lockdown set the stage for a surge in spending over the coming months."
Spending on holidays is on the rise, either in the expectation of international travel opening up or on trips within the UK. But only 7% said they would go to a live event such as a festival within a month of rules relaxing and only 15% said they would return to the gym within the same time.
Simon Oaten, a partner on Deloitte's hospitality and leisure team, said: "Leisure consumers remain cautious on large events, and the reopening of these might not immediately see pre-pandemic crowd sizes. The continued vaccination programme could be key to boosting consumer confidence to return to large events."
The survey was but the latest to paint a positive picture about the UK economy after surveys showed business activity accelerating in manufacturing and services. The EY Item Club increased its forecast for output this year on Monday and said the economy would regain its pre-crisis peak earlier than expected in 2022.