UK construction output sees first annual drop in August since May 2013 - UPDATE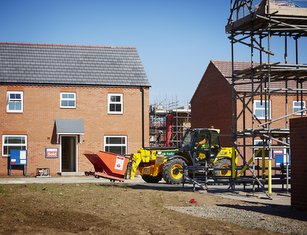 UK construction output tumbled in August against July, further stoking fears that the economic recovery is losing steam, official figures showed on Friday.
In August, output in the construction industry was estimated to have fallen by 3.9% compared with July 2014, according to data from the Office for National Statistics (ONS).
Against August last year, output fell 0.3%, representing the first drop since May 2013 when it declined 1.7%.
However, the ONS cautioned that a revision to July 2014 from 0% to 1.9% had affected the month-on-month growth contraction.
Economist Chris Williamson at data group Markit voiced scepticism about the data, saying the construction industry was doing better than the official figures suggested.
"We suspect, however, that this is a wholly inaccurate representation of the sector's health, and that construction in fact continues to boom," he said.
"We question the value of the official construction data due to the scale of revisions that occur after data are first released.
"Buoyant survey data suggest that even the upwardly revised official data for prior months have understated the true pace of expansion so far this year, and indicate that growth accelerated further in the third quarter.
"We expect GDP to have risen 0.8%, given the data currently available for the period, though we ignore the latest figure for construction from the ONS in this estimate, as the chances are it will be revised to show a completely different trend next month."