UK car production tumbles in June, rounding out worst six months for sector since 1954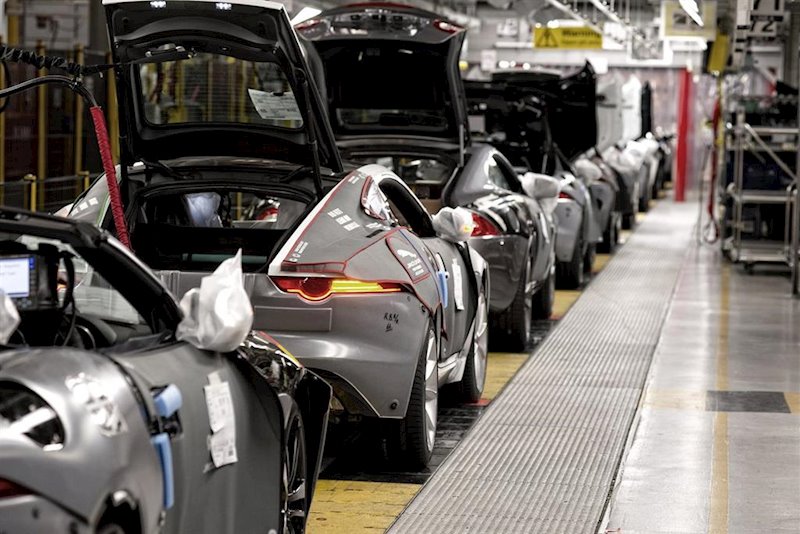 Car production tumbled across the UK in the first half of the year after the sector cut more than 11,000 jobs in the wake of the Covid-19 pandemic.
UK car manufacturing output declined 48.2% in June, according to the Society of Motor Manufacturers and Traders, with just 56,594 units produced during the period - rounding off the weakest six month period seen since 1954.
June manufacturing for the domestic market was down by 63.8% year-on-year and although post-shutdown production slowly ramped up in the month, strict social distancing measures and weak demand across global markets continued to restrict output.
Production for export fell by 45.0%, although overseas orders accounted for nine out of 10 vehicles built as key global markets in the EU, China, US, South Korea and Japan opened for business earlier than the UK.
While June's figures were a vast improvement on April and May, just 381,357 cars have been built in the UK since January - a decline of 42.8%, marking a total loss of 285,164 units.
SMMT chief executive Mike Hawes said: "These figures are yet more grim reading for the industry and its workforce, and reveal the difficulties all automotive businesses face as they try to restart while tackling sectoral challenges like no other.
"Recovery is difficult for all companies, but automotive is unique in facing immense technological shifts, business uncertainty and a fundamental change to trading conditions while dealing with coronavirus."
SMMT also highlighted that "significant questions" remained about the nature of trading conditions following the UK's departure from the European Union on 1 January, with uncertainty about customs procedures, regulation and damaging tariffs causing real concern to manufacturers.