UK borrows less than expected as taxes exceed forecasts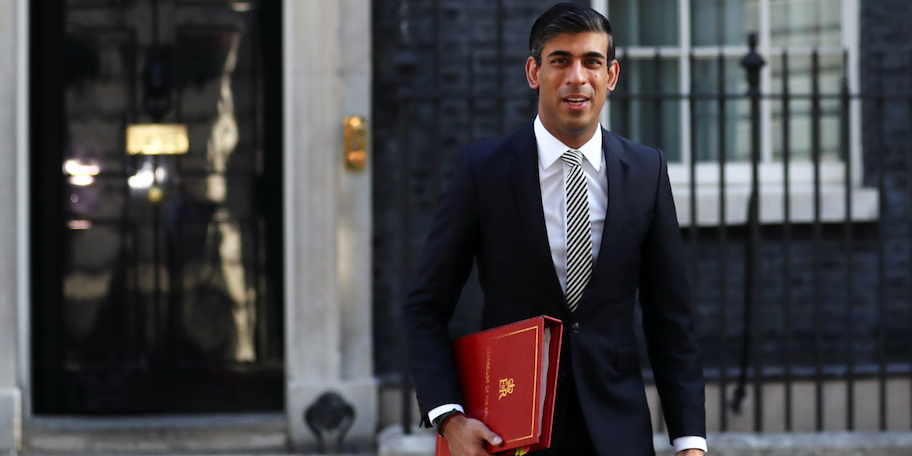 The UK government borrowed a less than expected £22.3bn in October as tax receipts outstripped forecasts, official figures showed.
The figure for net public borrowing released by the Office for National Statistics was well below the £30bn consensus drawn from economists' forecasts. October's figure was the highest borrowing for that month and the sixth-highest month since records began in 1993.
The government borrowed £214.9bn in the first seven months of 2020 to support businesses and households during the Covid-19 crisis.
The central government cash requirement of £260.8bn was almost three times the highest requirement in the same period since records began in 1984. The borrowing took total public debt to £2.077tn or 100.8% of annual output.
Samuel Tombs, a UK specialist at Pantheon Macroeconomics, said October's borrowing came in lower than expected almost entirely because tax receipts so far in 2020 are £71.4bn higher than forecast by the Office for Budget Responsibility.
Tombs predicted the OBR would stick broadly to its £372bn forecast for annual borrowing on 25 November because its existing numbers do not include likely future costs of the government's loan guarantee schemes, extending the furlough programme and other coronavirus costs.
"The trend will deteriorate in the winter," Tombs said. "The OBR won't revise down its borrowing forecast next week."
The borrowing numbers were released with Chancellor Rishi Sunak reported to be considering a public sector pay freeze in his imminent spending review. Critics said such a move would be pointless in the context of the government's borrowing and could hurt the economy.
Former Bank of England rate setter Andrew Sentance said the idea was "the economics of the madhouse" and ignored the fact that public sector workers are consumers. "With headline inflation so low there will be little gain from a freeze compared with a CPI-related increase," he tweeted.