Trump advisor would support UK choice of no-deal Brexit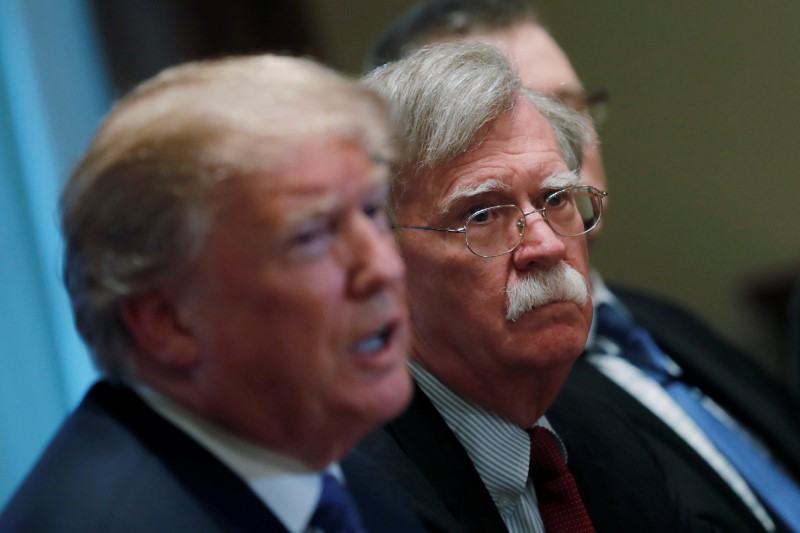 US national security advisor John Bolton told Prime Minister Boris Johnson that his government would support a no-deal Brexit.
Bolton said the US would "enthusiastically" support such an outcome if the UK government decided to go ahead with it and that Washington would be ready to work fast on a US-UK free trade agreement once it was done.
He said the trade deal could cover different sectors and leave out difficult areas until both sides were ready to broach them.
Financial services could be one of the more difficult industries to reach an agreement on, Bolton stressed, but went on to add that the ultimate aim was a comprehensive trade deal.
"If that's the decision of the British government we will support it enthusiastically, and that's what I'm trying to convey. We're with you, we're with you," Bolton told reporters after his first day of meetings.
"A prior American president said that if the United Kingdom left the European Union, it would go to the back of the queue on trade deals.
"To be clear, in the Trump administration, Britain's constantly at the front of the trade queue, or line as we say."
He added: "I think here we see the importance and urgency of doing as much as we can agree on as rapidly as possible because of the impending 31 October exit date."
Bolton also said that British officials were adamant on honouring the 2016 referendum result.
"The fashion in the European Union: When the people vote the wrong way from the way the elites want to go, it's to make the peasants vote again and again until they get it right," he said.
Johnson wants the EU to renegotiate the terms of Britain's exit ahead of an October departure date, but the EU says the core of the deal cannot be changed.