Travel firms slam UK govt plans for Covid quarantine
Home Secretary attacked lack of early action to combat virus spread
Industry fears Britons won't travel over retaliation fears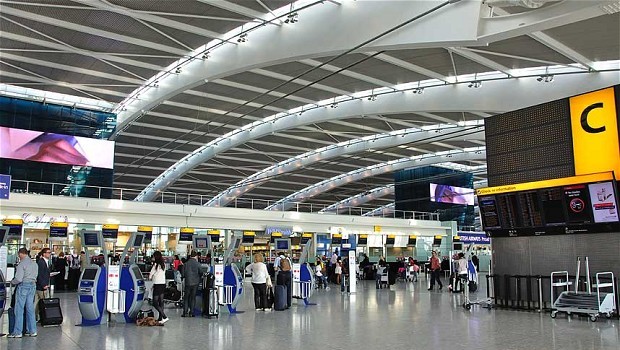 More than 75 travel industry firms have called on the UK government to scrap plans to force visitors to forcibly quarantine visitors on arrival.
In a letter to Home Secretary Priti Patel, they group said the policy, due to start on June 8, would harm visitor numbers for an industry already battered by the coronavirus pandemic.
Under the proposals, visitors to the UK would have to isolate for 14 days or be hit with a £1,000 fine.
The signatory list include the bosses of the Ritz, Savoy, Dorchester, and Claridges hotels to travel agencies and magazines.
"The very last thing the travel industry needs is a mandatory quarantine imposed on all arriving passengers which will deter foreign visitors from coming here, deter UK visitors from travelling abroad, and most likely cause other countries to impose reciprocal quarantine requirements on British visitors," the letter stated.
The group also too a swipe at the government's inaction early in the crisis, when he decided against quarantining visitors, which had helped the virus to spread in Britain.
"Many people urged the government to impose quarantine regulations during the early phases of Covid-19," they wrote.
"Instead, no action was taken and flights from many infected countries were allowed to land, making it easy for thousands of potentially affected passengers to spread the virus into the wider UK community."
"The people of this country do not wish to be prevented from travelling. Quite simply, it is time to switch the emphasis from protection to economic recovery, before it is too late."
There was also sharp criticism of government "procrastination" over its approach towards the tide of refund requests that threaten many firms' cashflows.
"The government has been woefully slow to react and has procrastinated to the point of absurdity in terms of either providing support for, or ruling against, the concept of refund credit notes."