Thousands of UK pubs and restaurants at risk of collapse over Covid-19 crisis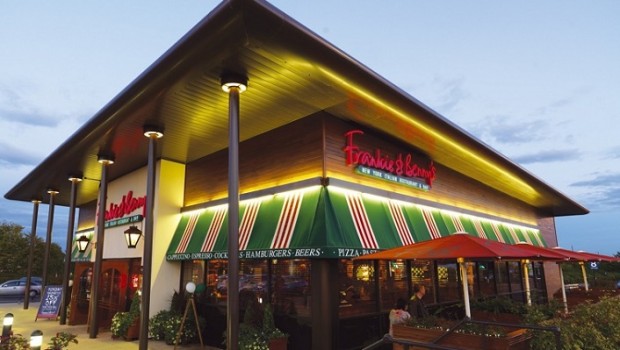 Thousands of UK restaurants and pubs are at risk of collapse due to the coronavirus pandemic as businesses shut down for weeks.
The nationwide lockdown has forced most restaurants and bars to shut down and many have already warned that they could go under if the closures and self-isolation regulations go on for longer than the three weeks initially foreseen.
The government recently announced financial support for these businesses and changed insolvency rules to allow them to delay their debt payments.
Restaurant Group recently said the majority of its Chiquito and Food & Fuel restaurants and pubs will not reopen once the lockdown ends.
Italian restaurant chain Carluccio's meanwhile is reportedly preparing to go into administration.
The already struggling high street has also been impacted by the lockdown as the number of people visiting stores has fallen by three-quarters since the government ordered non-essential workers to stay home, revealed retail intelligence firm Springboard last Tuesday.
Fashion chain Monsoon Accessorize said on Sunday it is looking at options, including the sale of the business, which is being explored by restructuring experts at FRP Advisory.
More than 1,400 restaurant businesses and at least 500 pub businesses collapsed into insolvency last year, according to the accountancy group UHY Hacker Young. The number of collapses in 2019 was 10% higher than in 2018.
Peter Kubik, a partner at UHY Hacker Young, said restaurant chains were likely to be the hardest hit from the coronavirus crisis.
"There are few sectors that are going to be more heavily impacted than pubs and small restaurants.
"Most other businesses can shift their staff to home working or sell through the internet. Clearly that is not possible for pubs," he said.
He also called for more assistance from the government to these struggling businesses.