Supermarket sales growth slows; Lidl hits record market share - Kantar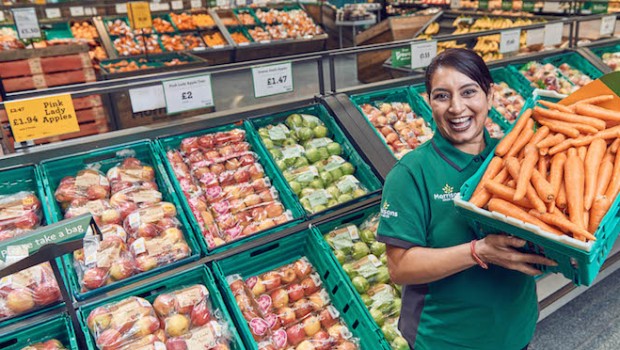 UK supermarket sales growth slowed in the 12 weeks to 1 December as uncertainty about the upcoming general election, a "lacklustre" Black Friday and a wet autumn meant shoppers delayed their Christmas preparations.
According to data from research firm Kantar, sales were up just 0.5% on the year.
Fraser McKevitt, head of retail and consumer insight at Kantar, said: "We're yet to see consumers ramp up their spending in the run up to Christmas and, as anticipated, Black Friday only brought a limited boost for the grocers."
He said the number of people claiming to take advantage of Black Friday this year fell to 53% from 57% in 2018 with signs of 'promotion fatigue' among consumers and increased scepticism over the deals on offer.
"With the general election now only days away, people are waiting to fill their cupboards for the festive break," he added.
Morrisons was the worst performer of the big four supermarkets, with sales down 2.9% over the 12-week period, while Walmart-owned Asda saw sales fall 1.9% and Sainsbury's sales were 1.1% lower. Tesco sales dipped 0.8%.
Online retailer Ocado continued to be the fastest growing grocery chain, with sales up 13.7%.
German discounters Lidl and Aldi continued their outperformance, with sales up 9.3% and 6.2%, respectively. Lid reached a record market share of 6.1%, with 11.9m shoppers in the last 12 weeks.
Aldi's market share was 8.0%, while Sainsbury's, Asda, Tesco and Morrisons had market shares of 15.7%, 14.6%, 27.3% and 10.1%, respectively.