Supermarket sales ease as shoppers get back to normal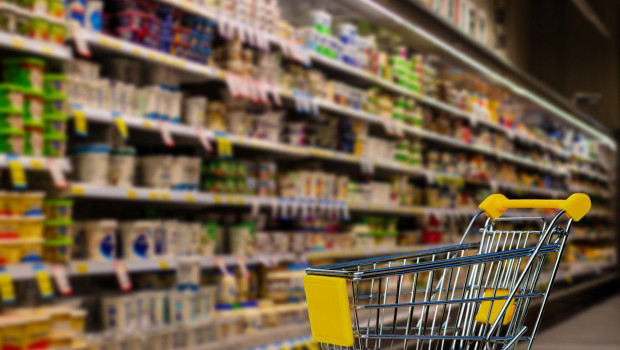 Supermarket sales eased over the last three months, industry data showed on Tuesday, as shoppers made more regular trips but spent less.
According to the latest figures from retail consultancy Kantar, take-home grocery sales fell 1.6% in the 12 weeks to 13 June year-on-year, although they remained £3.3bn higher than the same period in 2019.
Since last year, there has been a 13.1% hike in the number of shopping trips made each month by UK households, but the average spend per trip has declined 13.6%.
Kantar said the data indicated that shoppers were returning to the "more typical" shopping patterns seen before the pandemic.
However, Fraser McKevitt, head of retail and consumer insight at Kantar, added a note of caution.
"While it's encouraging to see shoppers returning to the habits of old, there is still a way to go before the market entirely returns to normal," he said. "That's demonstrated by the fact sales were still £3.3bn higher than in 2019, before the pandemic hit.
"Retailers will also be benefiting from the sale of goods consumer on the go, such as picnics and lunches eaten at work, which are not captured in these numbers."
Footfall also fell in the latest four weeks, by 5m trips compared to May, as indoor hospitality re-opened, taking some spend away from grocers.
Online sales, meanwhile, accounted for 13.4% of the market in the four weeks to 13 June, unchanged on May. Year-on-year, sales edged up just 0.2%.
Among individual grocers, Aldi was the fastest growing in the 12-week period, with sales ahead 6.6% and market share up 0.7 percentage points at 8.2%. Lidl also saw sales rise, ahead 4.9%, while Ocado reported a 5.4% improvement and Waitrose sales grew 3.3%.
Of the Big Four, only J Sainsbury reported improved sales, nudging up 0.4%. Tesco, Asda, Wm Morrison all reported declines, off 0.8%, 0.6% and 1.5% respectively, giving them market shares of 27.1%, 14.1% and 10.1%. Sainsbury's market share was 15.2%.
The biggest decline was seen at the Co-op, where sales slid 15.8% and its market share eased to 6.3%, as shoppers stopped relying on convenience stores for take-home groceries.
Kantar said that grocery inflation was -1.9% in the 12 weeks to 13 June. Prices rose fastest in chocolate, canned colas and savoury snacks, but fell in fresh bacon, toilet tissues and ambient cooking sauces.