Sadiq Khan launches £45m fund to support young Londoners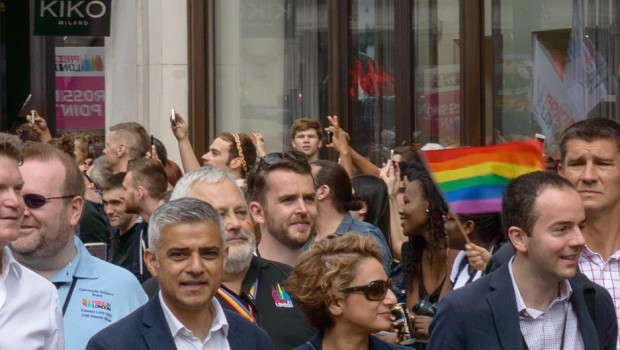 Sadiq Khan announced on Tuesday that he would create a brand new £45m fund to provide desperately needed funding for local communities and charities aimed at helping the capital's youth fulfil their potential.
Khan's new Young Londoners Fund will see £15m invested into it over the next three years, with £10m a year being put into a pool from which local communities, charities and schools can bid for funds and a further £5m per year being invested into existing City Hall projects that already support the youth of London.
In London, cuts made by Downing Street over the last eight years saw programmes aimed at young people get hit hard and as a result, councils had been left with no choice but to slash more than £22m from youth services, leading to the closure of more than 30 youth centres, with at least 12,700 places for young people lost.
The Mayor of London, Sadiq Khan, said, "It is shameful that because of this Government's cuts, youth services across the capital have been decimated. Wherever I go in London, communities tell me that young people need more to do – and I agree. I know from personal experience that for many young people, particularly those from deprived and disadvantaged communities, activities and services for young people offer support at crucial times, have a really positive impact and help keep them on the straight and narrow. It is young people who are more likely to suffer from the national rise in violent crimes and I am committed to helping them."
"It is sadly obvious that this Government does not value London's young people, but I am determined to invest in them – with tens of millions of pounds for activities to support them. No Londoner should be left behind, and this extra money is designed to make sure all young Londoners can make the most of our amazing city. I want to end the scandal of young talent going to waste, and give all Londoners the chance to fulfil their potential," Khan said on Tuesday while visiting the Salmon Youth Centre in Bermondsey.
This new fund, separate to the £7m investment Khan had previously made into knife and gang crime projects over the last two years, also supported knife prevention work in schools, empowering communities with funding for knife crime prevention initiatives, providing specialist youth workers to engage with victims in hospitals, and launching a new positive anti-knife crime campaign – London Needs You Alive.
Sport, culture, citizenship, environment, education and volunteering will be central to successful bids and there will be a strong focus on those communities where the huge cuts in youth services have had the most serious impact.
The kinds of activities that could be supported included building aspiration and progression in under-achieving groups, diversionary activities to keep young Londoners away from crime, and support to address childhood mental health and untreated trauma.
Sam Adofo, director at the Salmon Youth Centre, said, 2Salmon has been reaching out to young people in inner city London for over a hundred years. We believe every young person has potential and we work intensively to inspire young people to reach this potential by improving their Health & Wellbeing, involving them in positive Community Engagement, and preparing them for Education and Work. We very much welcome The Mayor's Young Londoners Fund as it means youth centres like ours will be able to continue the work we do and impact many more young lives."