Retail sales unexpectedly fall in December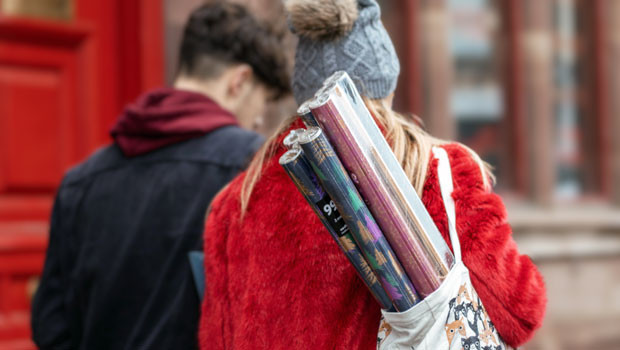 Retail sales continued to fall in December, official data showed on Friday, as hard-pressed shoppers cut back on spending.
According to the Office for National Statistics, retail sales volumes were estimated to have fallen 1% last month, compounding a 0.5% slide in November, revised downwards from an initial estimate of -0.4%. Analysts had been expecting a 0.5% improvement in sales in December.
Year-on-year, sales fell 5.8%. They were also 1.7% below February 2020, before the pandemic.
The ONS said consumers had cut back on spending because of "increased prices and affordability concerns", while the annual rate was affected by the removal of pandemic restrictions, which led to a return to eating out. Food retailers also suggested customers had stocked up early for Christmas.
Non-food store sales fell by 2.1%, while food stores volumes eased 0.3%.
Online sales, meanwhile, were down 25.4% as heightened pandemic demand continued to wane. The ONS added that there was anecdotal evidence that the Royal Mail strikes had prompted more consumers to shop in-store.
The ONS data contradicts a raft of positive trading updates from retailers over the last week.
Helen Dickinson, chief executive of the British Retail Consortium, said: "The high cost of household bills, particularly for energy, and rising food inflation, made for a difficult Christmas backdrop with falling consumer confidence.
"Nonetheless, increased discounting helped boost gift giving, with stronger sales growth for clothing and furniture."
Gabrielle Dickens, senior UK economist at Pantheon Macroeconomics, said: "Heavy snowfall and intensifying strike action in December likely contributed to the further drop in retail sales, but the underlying picture is weak too.
"Looking ahead, households likely will have to content with rising energy prices, higher new mortgage rates and falling employment.
"Given these significant headwinds, we expect households' overall real expenditure in 2023 to be about 1% lower than last year, with retail sales faring just as badly as services expenditure."
Sophie Lund-Yates, lead equity analyst at Hargreaves Lansdown, said: "Customers are cutting back more than forecast, especially in non-food stores, as they grapple with very real affordability concerns.
"This data contrasts with comments suggesting the UK recession might not be as bad as feared; if this is anything to go by, that good news isn't being felt by retailers. The lifting of Covid restrictions has been a welcome boost to the hospitality sector, but it resulted in a stark reduction in retail sales volumes between 2021 and 2022 as customers had to spread their cash over a greater range of activities."