Retail sales slump in November as Black Friday hits high street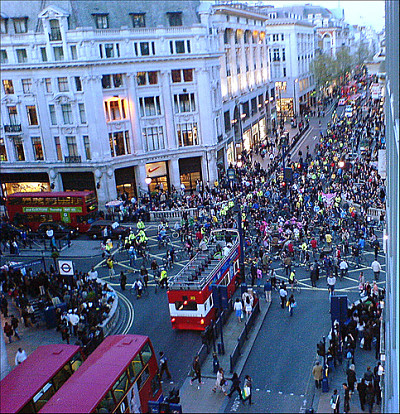 Retail sales in the UK slumped in November as online Black Friday deals tempted shoppers away from the high street, according to figures released by the British Retail Consortium and Springboard.
Footfall fell 3.2% last month compared to a 0.2% increase the year before and marking the twelfth consecutive month of decline. The 'Black Friday' effect was blamed for the drop, as it meant shoppers opted to make purchases online, where deals were available for longer, rather than shop in store.
High Street footfall was down 3.8% in the four weeks from 28 October to 24 November, marking the biggest drop since April, when it fell by 4%. The East Midlands and the South East suffered the worst declines, with footfall there down 6.5% and 6%, respectively.
Shopping centres also saw sales drop 3.8%, down from 3.3% in October, while footfall to retail parks was down 1.4%.
Helen Dickinson, chief executive of the BRC, said: "Footfall continued to decline as consumers stayed away from the high street in November. With one-in-every-three-pounds of non-food purchases made online last month, Black Friday accelerated the movement from in store to online in the lead up to Christmas. The Black Friday discounting period also began earlier for a large number of retailers negatively impacting footfall across a longer period over the month.
"It has been a difficult year for many retailers and the outlook remains challenging as Brexit uncertainty grows. Retailers will be following the upcoming parliamentary vote closely and hoping Parliament can secure a transition period to allow businesses time to adapt to life outside the EU. Without this transition, consumers face higher prices and less choice on their shopping trips."