Retail sales fall as Omicron restrictions hit home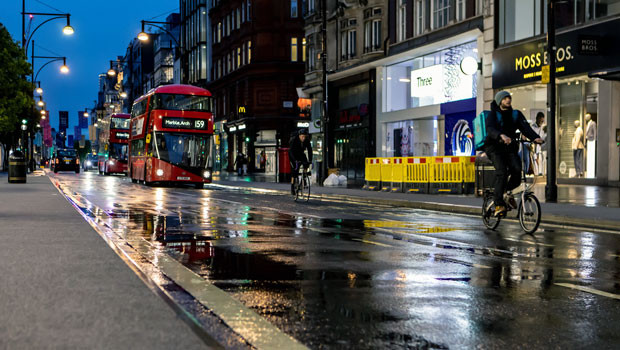 Retail sales slipped below seasonal norms in January, an industry survey showed on Thursday, as the rapid spread of Omicron hit trade.
According to the latest Distributive Trades Survey from the Confederation of British Industry, the weighted balance for the volume of sales expected at this time of the year was -23% in January, the weakest reading since March 2021 and down sharply on December's balance of -2%.
A net balance of -17% expected sales to remain below seasonal norms in February too.
Sales grew at an above-average pace in the year to January, with a balance of 28% compared to 8% last month and above consensus, for around 10%. But the figure benefited from comparatives with January 2021, when the UK was in lockdown and non-essential retail was shut.
Ben Jones, lead economist at the CBI, said: "It was not surprising that retail sales dropped back below seasonal normal in January, given the spread of Omicron, the reintroduction of restrictions late last year and increased consumer caution.
"Even as cases fall and restrictions are rowed back, retailers will be looking to the year ahead with a degree of concern. The sector faces an inflation double whammy, as rising energy and transport costs erode households' spending power and retailers' own costs continue to mount."
Gabriella Dickens, senior UK economist at Pantheon Macroeconomics, said: "We think retail sales will be no higher in the first quarter than the fourth, given that real households' disposable incomes are set to fall by around 1.5% this year. Indeed, incomes will come under additional pressure from higher inflation in April, when a huge increase in Ofgem's energy price cap will push up CPI inflation to around 6.5%.
"All told, we think retail sales will stagnate in the first half of the year, and rise only slowly in the second half."
Growth in orders placed with suppliers fell sharply, to 17% from 55% in December, although that is expected to pick up again next month.
Internet sales, meanwhile, were broadly flat in the year to January for the second consecutive month, at -2% compared to 3% in December. Expectations for growth next month was at 2%.
The latest Distributive Trades Survey was conducted between 22 December and 18 January. A total of 101 businesses, including 42 retailers, responded.
The weighted balance is the difference between the percentage of respondents seeing an increase and those reporting a decrease.