Public sector borrowing more than doubles in May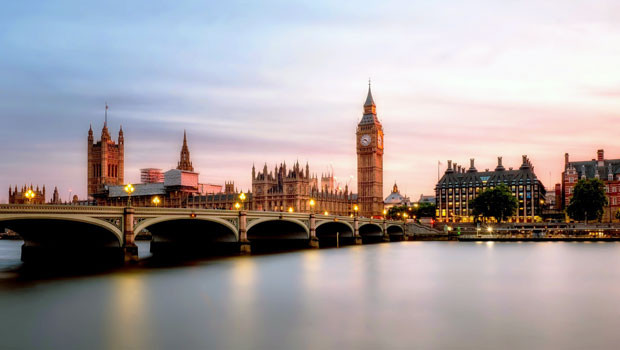 Public sector borrowing was sharply higher last month, official data showed on Wednesday, on the back of increased benefit payments and the energy support scheme.
According to the Office for National Statistics, public sector net borrowing excluding public sector banks - PSNB ex - was £20bn in May, £10.7bn more than the same month a year previously and the second-highest May borrowing since monthly records began in 1993.
It was also higher than both consensus, for £19.5bn, and the £18.3bn forecast by the Office for Budget Responsibility.
April's estimate was, however, revised down to £22.8bn from £25.6bn.
As a result, public sector net debt excluding banks - PSND ex - now stands at £2.567trn, 100.1% of GDP. The last time the ratio of net debt to GDP was above 100% was March 1961.
Interest payable on central government debt was £7.7bn, down £0.2bn on May 2022 but ahead of the OBR's forecast for £7bn.
Central government spending was £13bn higher than a year ago, primarily due to a £1.4bn increase in energy-related subsidies and a £2.9bn jump in net social benefits. Staff costs also rose by £3.4bn year-on-year. Receipts were £71.3bn, £2.3bn more than May 2022, £52.7bn of which was tax.
Samuel Tombs, chief UK economist at Pantheon Macroeconomics, said: "It's too early to say whether borrowing in 2023/24 as a whole is on track to match the OBR's £131.6bn forecast, given the large scale of revisions to early estimates of borrowing.
"Looking ahead, the sharp deterioration in the outlook for debt interest payments over the last month suggests that the chancellor will not have scope to cut taxes before the next general election, which must be held by January 2025.
"The gilt market will be willing to tolerate meaningful tax cuts in the autumn statement only if inflation has fallen sharply and the bank rate has risen to a lesser extent that markets' currently envisage. Consumer price inflation figures cast doubt on whether inflation will have fallen sufficiently far by the autumn statement for the chancellor to consider any loosening of the fiscal plans."
Inflation was unchanged at 8.7% in May, official figures also showed on Wednesday, confounding expectations for a fall to 8.4%.