Pelosi says trade deal with UK not possible if Good Friday accord compromised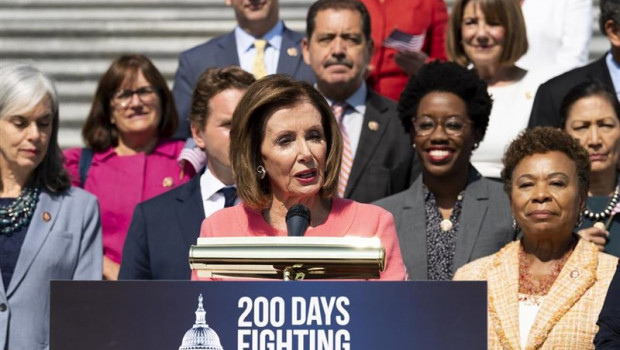 House speaker Nancy Pelosi said on Wednesday that a trade deal between the US and the UK will not happen if the Good Friday accord is compromised.
"Whatever form it takes, Brexit cannot be allowed to imperil the Good Friday Agreement, including the seamless border between the Irish Republic and Northern Ireland," Pelosi said in a statement.
She said that the trade deal would not pass Congress if it would negatively affect the situation in Ireland.
The comments from the Democrat came right after the US national security adviser, John Bolton, said earlier in the week that the UK would be "first in line" for a trade deal.
On Tuesday, Bolton had said that the Trump administration supported a no-deal Brexit, adding that Washington would pursue an accelerated series of trade deals in the event of one.
He said that those could be done on a "sector-by-sector" basis with an agreement on manufacturing being first.