UK parliament votes to extend Article 50 by majority of 211
May authority in tatters as 8 Cabinet members vote against govt
PM avoids losing control of Brexit process by just 2 votes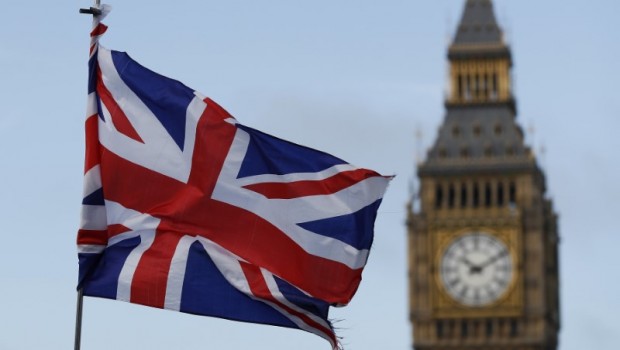 MPs voted on Thursday to delay Britain's exit from the European Union for at least three months in another night of chaotic scenes at Westminster.
The motion, forced on beleaguered Prime Minister Theresa May, was passed by 402 votes to 202 and allows for a three month delay if MPs agree a plan in a vote to be held on March 20.
If MPs vote against May's last roll of the dice to get her deal through next week then the extension would be for a longer period and force the UK to take part in upcoming European elections. The prime minister just squeaked past an attempt to remove her authority over the entire process and hand it to parliament by a mere two votes.
Despite the news, the pound reacted by falling against the euro and was down by 0.67% to 1.1696.
In an extraordinary turn of events, May's motion won on opposition votes. It was opposed by 60% of her own party MPs and several of her own Cabinet - including the Brexit Secretary Stephen Barclay, while the Chief Whip Julian Smith, who is meant to order MPs to vote with the government, abstained.
Eight cabinet ministers voted against the motion among the 188 Tory MPs who opposed it. These were Gavin Williamson, Liam Fox, Stephen Barclay, Andrea Leadsom, Chris Grayling, Liz Truss, Alun Cairns and Penny Mordaunt.
An earlier amendment calling for a second referendum was crushed after Labour ordered its MPs to abstain. The plan, tabled by the former Conservative Sarah Wollaston, now part of the breakaway Independent Group, fell by by 85 votes to 334.
Labour policy is to seek a softer Brexit and only push for a so-called "people's votes" if this is unsuccessful.
A cross-party plan to allow MPs to take control of the Brexit process and hold a series of indicative votes on the next steps, was also defeated by two votes.
EU TO DECIDE ON LENGTH OF DELAY
EU chief Brexit negotiator Michel Barnier said he was "determined to defend EU interests and to build an ambitious EU/UK future relation as soon as possible".
European Council President Donald Tusk seemed open to the idea of a longer delay and said he would float the idea at a crucial leader's summit in Brussels next week.
"During my consultations ahead of (the summit), I will appeal to the EU27 to be open to a long extension if the UK finds it necessary to rethink its Brexit strategy and build consensus around it," he said.
A European commission spokesman said the request "requires the unanimous agreement of all 27 member states. It will be for the European council to consider such a request, giving priority to the need to ensure the functioning of the EU institutions and taking into account the reasons for and duration of a possible extension."
However, the European Parliament's Brexit coordinator Guy Verhofstadt cast doubt over whether the EU should grant an extension.
"Why EUCO should allow an extension, if the UK government and...majority in the House of Commons are not ready for a cross-party approach to break the current deadlock?" he asked.
MARKETS CAUTIOUS, BUSINESS SCEPTICAL
British Chambers of Commerce director general Adam Marshall warned that "businesses, jobs, investment and our communities are still firmly in the danger zone"
"Crucially, until this is agreed with the EU, leaving without a deal on March 29th remains the default position. Once again, businesses are left waiting for parliament to reach a consensus on the way forward and are losing faith that they will achieve this."
Institute of Directors interim director general Edwin Morgan said "few in business will be stepping forward to thank parliament for its efforts this week".
"We know a tiny, tiny amount more about the next steps than we did a couple of days ago, but the problem is that the clock is still ticking and no deal is still the default."
Think Market's chief analyst Naeem Aslam said the vote result had been priced into the pound and now the focus would be how long the Brexit extension will be "and more importantly, if the EU would agree to that. It is something which traders are going to monitor very closely".
"It is pretty clear from today's vote that Theresa May is still going to remain the captain of Brexit ship and all hopes for second referendum are drowned. Having said this, when it comes to Brexit Chaos, things do change by the hour but for now, it seems like Theresa May's tactic has worked."
According to Chris Beauchamp at IG, the result had been anticipated by traders, but questions over May's ability to remain in power.
"The vital element is time, time to see if the Withdrawal Agreement can get through on the third try (or even, as rumours suggest, the fourth), and if not, to work out a new approach that will mean the EU can grant the UK a much longer extension," said Beauchamp.
"Questions however will be asked whether the PM can cling on much longer however, and whether that leads to a general election. Much of sterling's rally has been built on expectations of no deal being avoided and a soft Brexit resulting, or even a second referendum, but a general election would threaten to undermine these assumptions."
(Reporting by Frank Prenesti and Alexander Bueso)