Online grocery sales surge as lockdown keeps shoppers at home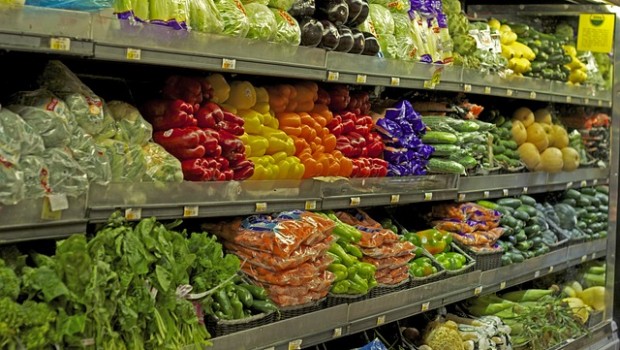 Online grocery sales surged in the last month, industry research showed on Tuesday, as the Covid-19 pandemic and subsequent lockdown shook up traditional shopping habits.
According to the latest grocery market share figures from Kantar, in the 12 weeks to 14 June take-home sales increased 13.7% year-on-year, while in the most recent four-week period, sales growth was 18.9%, up on the previous month's 17.2% hike.
The rise was led by online shopping, which saw total sales spike 91%; nearly one in five British households shopped over the internet in the four weeks to 14 June. Online-only supermarket Ocado reached its biggest-ever market share, hitting 1.7% over the past 12 weeks following industry-high sales growth of 42.2%.
Together, online grocers and convenience stores - another segment proving popular during lockdown - took a total of £1.6bn through their tills in the last four weeks. Convenience stores accounted for 14.7% of all sales, which remains above normal but down on the April's peak of 16.3%.
However, people are increasingly returning to traditional supermarkets, with 19m more trips made over the last four weeks compared to May. Despite that, only 54% of shoppers surveyed by Kantar said they felt safe when visiting a supermarket or a convenience store, and sales of loose food fell 6% as hygiene-conscious shoppers switched to pre-packed items.
Fraser McKevitt, Kantar's head of retail and consumer insight, said: "Consumers are also contemplating their domestic budgets. Two thirds of shoppers are very concerned about the economic outlook for the rest of 2020, and efforts to tighten purse strings can already be seen in a preference among furloughed workers for budget, own-label lines and a move away from more premium products."
Across individual grocers, Tesco had the highest market share of the multiples during the 12 weeks to 14 June, at 26.9%, compared to 27.3% a year earlier. Sainsbury's had a market share of 14.9%, Asda 13.9% and Morrisons 10.1%.
Aldi's market share was 7.5%, Waitrose was 4.8% and Iceland was 2.5%. The frozen food specialist reported strong sales growth of 31.4% during the period, while convenience store specialist Co-op reported a 34.5% spike.
Grocery inflation for the 12-week period was 4.0%, with prices rising fastest in markets such as bacon, sausages and cooked meats, but falling in poultry, bread and eggs. Customers are buying more than usual, spending 42% more per trip in June at £26.37 on average. With pubs and restaurants still closed, alcohol sales also continued to boom, up 43% in the last four weeks alone.