No-deal Brexit concerns growing, Carney tells MPs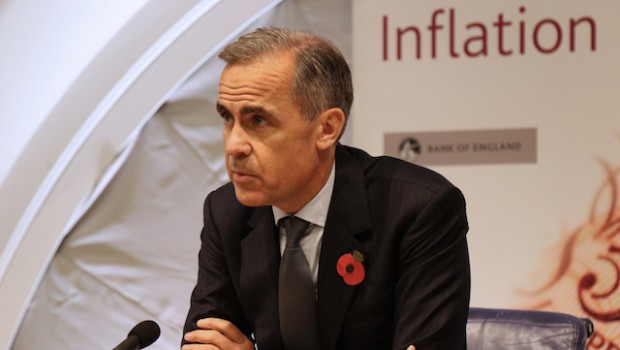 Market expectations of a no-deal Brexit are on the rise, the Governor of the Bank of England has warned MPs.
Appearing before the Treasury Committee, Mark Carney said market expectations of the UK quitting the European Union without a deal had gone up in recent months. "There has been a notable increase," he told politicians during a session on the Bank's most recent Quarterly Inflation Report.
He continued: "The degree of uncertainty is as high as it was just prior to the March 29 deadline.
"As best as I can tell, this uncertainty effect that has been weighing on business, and particularly business investment, is continuing to operation.
"Expectations of a no deal have gone up in markets, that uncertainty is still there for business and that is affecting the short-term economic performance."
However, Carney also acknowledged that while expectations may be on the rise, markets still do not believe no-deal is the most likely outcome.
Neither Parliament nor Conservative party leader contenders Boris Johnson and Jeremy Hunt have officially advocated quitting the bloc without a deal. Despite this, Carney said the Bank was continuing to prepare for a no-deal outcome, and that its current forecasts would inevitably change if the UK quit without an agreement in place.
He said while it was not "automatic" that interest rates would be cut, although stimulus would most likely be needed.
Carney was also asked about Gatt 24, a World Trade Organisation article that allows tariff-free trade between countries while a permanent trade agreement is being negotiated. Johnson has suggested the UK could use Gatt 24 but Carney insisted it could not be triggered unilaterally. He also said Gatt 24 could not be used under a no-deal scenario, and that some form of agreement between the UK and EU had to be in place first.
Away from Brexit, Carney told politicians he expected pay growth to slow in the summer. Currently at 3.5%, thanks largely to record levels of employment, Carney pointed out that the UK had witnessed the worst decade for real pay growth since the 1850s.
And he said that investment funds that hold considerable illiquid assets – such as the gated Woodford Equity Income Fund – were "built on a lie".