MPC votes 7-2 to keep rates on hold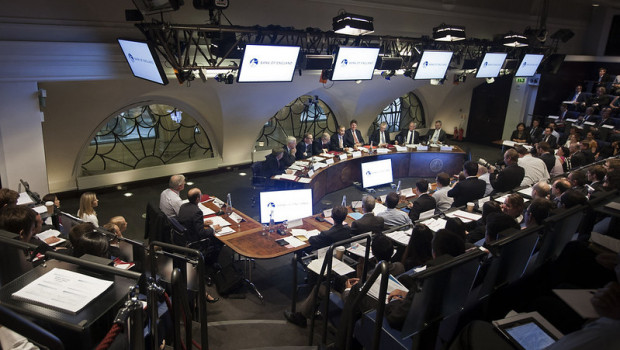 The Monetary Policy Committee stood pat on policy with fewer of its members calling for an interest rate hike than had been expected.
According to Bank of England Governor, Andrew Bailey, inflation was set to peak at 5.0% in April 2022 and to fall "materially" from the second half of next year, yet "some modest tightening of policy was likely to be necessary".
Bailey further observed that monetary policy "cannot tackle supply problems", adding that the labour market was key to the scale of interest rate increases needed, adding that there was a high degree of uncertainty around the outlook for the labour market, Dow Jones Newswires reported.
Seven out of nine members of its decision-making body, the MPC, voted in favour of keeping Bank Rate at 0,1%, with the remaining two voting for a hike.
Economists at Barclays Research had anticipated that four MPC members would back calls an interest rate hike.
Similarly, only six members voted in favour of Bank continuing with its Gilt purchases, which was down from seven the last time around, with the target for those purchases unchanged at £875bn, whereas all nine had been expected to back no change in purchases.
All nine MPC members did however vote to maintain the stock of investment grade corporate bond purchases at £20bn.
In response, as of 1258 GMT cable was trading 1.03% lower to 1.3546, alongside an almost eight basis point drop on the 10-year Gilt to 0.997%.
-- More to follow --