Mortgage approvals surge to 13-year high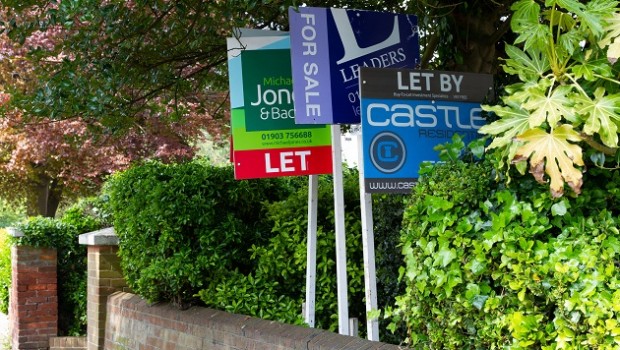 Mortgage approvals surged to a 13-year high in October, underpinned by pent-up demand and the stamp duty holiday, official data showed on Monday.
According to the Bank of England's October Money and Credit report, mortgage approvals for house purchase increased to 97,500, the highest since September 2007, against 92,100 in September. The figure was well above consensus, with most analysts looking for around 84,000.
Net mortgage borrowing was £4.3bn, compared to September's £4.9bn.
The BoE said: "The continued strength in borrowing follows high levels of mortgage approvals for house purchase seen over recent months. Mortgage borrowing troughed at £0.2bn in April but has since recovered and is slightly higher than the average £3.9bn in the six months to February 2020."
Approvals for re-mortgage were broadly unchanged at 32,900.
The effective interest rate, defined as the actual rate which is paid, returned to levels last seen in June, rising 4 basis points in October to 1.78%. However, it remains below January's 1.85%. The cost of borrowing currently stands at a record low of 0.1%.
Elsewhere, and consumer credit remained at historically weak levels. Net credit repayments were £0.6bn in October, unchanged on September, and below consensus expectations. "Since the beginning of March, households have repaid £15.6bn of consumer credit," the report noted.
"As a result, the annual growth rate fell further in October to -5.6%, a new series low since it begun in 1994."
The weakness was driven by a net repayment on credit cards of £0.4bn, compared to the £0.6bn repaid in September.
Household deposits, meanwhile, continued to grow, increasing by the largest amount since May, at £12.3bn, fuelled by a strong flow into instant access accounts.
Sarah Coles, personal finance analyst at Hargreaves Lansdown, said: "Cash started gushing out of National Savings and Investment in October, after brutal rate cuts were announced at the end of September.
"At the same time, more new money poured into savings, and as a result, the easy access market has been inundated. Providers have cut rates again, so average rates are just 0.12%, a quarter of February's average rate."
The EY Item Club noted: "October's 13-year high in mortgage provides evidence that housing market activity is still benefitting from the release of pent-up demand following the easing of restrictions in mid-May. People seem to be re-assessing their housing needs and preferences following the first lockdown and stamp duty stamp duty threshold increase."
But it warned: "[We suspect] the current gains in housing market activity and the strengthening in prices will prove unsustainable sooner rather than later, due to challenging fundamentals for consumers.
"The housing market is likely to come under mounting, near-term pressure as the economy is affected by continuing restrictions following the ending of the English lockdown on 2 December, while there may well still be a significant rise in unemployment, despite the furlough scheme being extended. There is also likely to be a fading of pent-up demand."
Samuel Tombs, chief UK economist at Pantheon Macroeconomics, said: "The stamp duty holiday has turbocharged the housing market. That likely will remain at a very high level during winter, given that Google Trends data show that visits to the three main property websites - Rightmove, Zoopla and OnTheMarket - were up 30% year-over-year in the week to 22 November.
"The housing market, however, remains set to weaken sharply after the threshold for stamp duty is returned to £125,000 at the end of March. Indeed, the combination of a weakened labour market and higher mortgage rates, reflecting the greater risks of lending in the current environment, points to lower levels of activity next year and a partial reversal of this year's surge in house prices."