Microsoft takes 4% stake in LSEG in 10-year partnership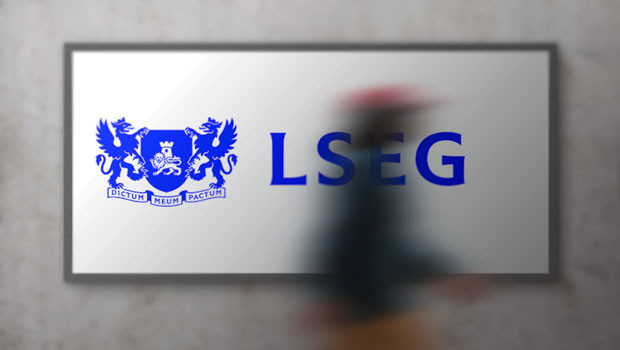 Microsoft has bought a 4% stake in London Stock Exchange Group as part of a 10-year strategic partnership for next-generation data and analytics and cloud infrastructure solutions.
LSEG said on Monday that as part of the partnership, its data platform and other key technology infrastructure will migrate to Microsoft Azure, enhancing its existing cloud migration strategy. Workspace, LSEG's next-generation data and analytics workflow solution, will become interoperable with certain Microsoft applications and the companies plan to introduce innovative new cloud-based analytics services.
The collaboration is expected to increase LSEG's revenue growth "meaningfully" over time as new products come on-stream. LSEG said total incremental cash costs over 2023 to 2025 are expected to be between £250m and £300m, including circa £100m in capex and a 50-100 basis points impact on EBITDA margin over the same period.
LSEG chief executive David Schwimmer said: "This strategic partnership is a significant milestone on LSEG's journey towards becoming the leading global financial markets infrastructure and data business, and will transform the experience for our customers.
"Bringing together our leading data sets, analytics, and global customer base with Microsoft's comprehensive and trusted cloud services and global reach creates attractive revenue growth opportunities for both companies.
"We are delighted to welcome Microsoft as a shareholder. We believe our partnership with Microsoft will transform the way our customers discover, analyse, and trade securities around the world, and create substantial value over time. We look forward to delivering on that potential."
At 0945 GMT, LSEG shares were up 3.6% at 7,670p.
Russ Mould, investment director at AJ Bell, said: "Normally when a mega cap company takes an equity stake in another business it sets tongues wagging as to its ultimate intentions, namely a potential takeover. That doesn't seem likely with Microsoft buying 4% of the London Stock Exchange. Instead, it indicates how serious the working partnership between the two companies is likely to be.
"London Stock Exchange is going to use Microsoft technology to upgrade its data and analytical capabilities and it will also have a representative of the US firm on its board.
"There is lots of talk about improving capabilities but as with any large technology project it's easy to talk up the benefits and underestimate the challenges associated with execution.
"By owning a chunk of London Stock Exchange, Microsoft will share the upside if the project works and also the downside if it cannot deliver on time or to the desired effect."