Swathes of England face strictest Covid restrictions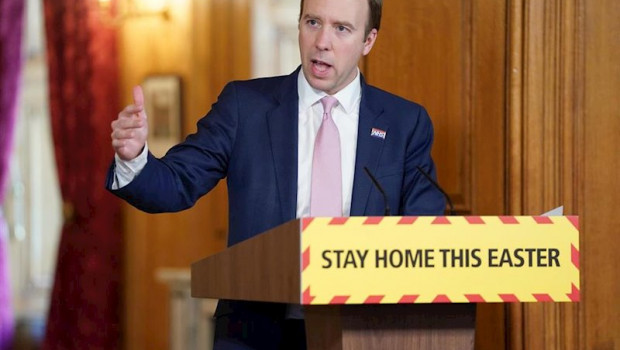 London escaped the most stringent of post-lockdown Covid-19 restrictions but Manchester, Birmingham and Newcastle are among areas faced with strict measures in the runup to Christmas.
The government put London in tier 2 meaning the city is classed as a "high alert" area so that pubs can stay open if they operate as restaurants. Hospitality venues must stop taking orders by 10pm and close by 11pm. Cinemas, museums and other indoor venues can open and spectator sport will resume with limited attendance.
The government's website crashed when it published the full list of areas by tier and the restrictions that apply to each tier.
Other tier 2 areas include Brighton and Hove, Liverpool, Essex, Oxfordshire and Sussex. The new tiers will apply after the current lockdown in England ends at midnight on 2 December. The government will review its allocations every 14 days.
Tier 3 areas, classed as "very high alert", must shut pubs and restaurants except for takeaway service. Hotels and indoor entertainment venues will stay closed and attendance at sport and other events will be banned. Derby, Nottingham, Sunderland, Leicester and Kent are among areas also included in tier 3.
Only the Isle of Wight, Cornwall and the Scilly Isles are classed as tier one, or medium alert.
Shares of pub groups JD Wetherspoon and Mitchells & Butlers and Premier Inn owner Whitbread fell after the announcement.
Health Secretary Matt Hancock said: "The tiering approach provides a framework that, if used firmly, should prevent the need to introduce stricter national measures. We will do this by … saving the toughest measures for the parts of the country where prevalence remains too high."
Wetherspoon shares fell 1.1% to $11.18.60 at 12:47 GMT and Mitchells * Butler shares dropped3.7% to 215.20p. Whitbread shares fell 0.5% to £31.51.
Susannah Streeter, an analyst at Hargreaves Lansdown, said: "Thousands of pubs and restaurants in the highest tiers across the UK will have to stay shut, It's a huge blow coming right at the heart of the crucial Christmas period."
Greater Manchester Mayor Andy Burnham, who has clashed with Boris Johnson over restrictions imposed on the city, called on the government to provide more support for businesses forced to close.
"This will cause real hardship for people whose jobs will be affected and risks the loss of many businesses," Burnham said. "The effect of these policy decisions will be to level down the economies of city regions across the North."