Lockdown measures cause house prices to fall - Halifax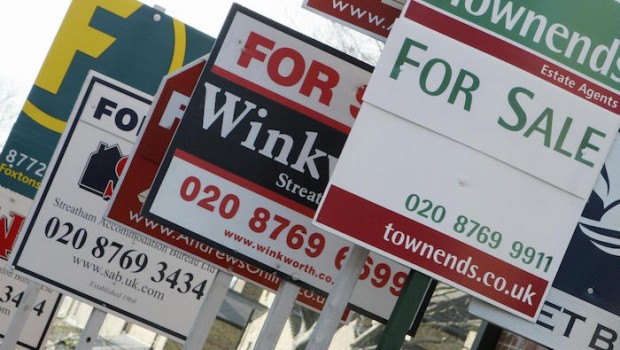 House prices edged lower in April, research published on Thursday showed, as coronavirus restrictions slowed the market.
According to the Halifax house price index, April house prices fell 0.6% compared to a revised 0.3% decline in March; previously they had been estimated to be flat in March.
Year-on-year, April house prices were 2.7% higher. But that was down on both March's annual growth of 3.0% and a peak of 4.1% in January, the highest since February 2018.
In the three months to April, prices were just 0.7% higher than the previous quarter.
Russell Galley, Halifax managing director, attributed the figures to the lockdown measures introduced on 23 March to curtail the spread of Covid-19.
"With market activity currently almost at a complete standstill, the limited number of transactions available means that calculating average house prices has inevitably become more challenging," he said. "This will lead to a great deal of volatility.
"It will not be until after lockdown restrictions are eased that we will get a sense of the new temporary normal conditions for the house market. Social distancing raises new challenges for home viewings and valuations.
"The future remains uncertain, and based on our current forecasting we expect short term headwinds to house prices, although we maintain our underlying confidence in the health of the housing market in the longer term."
The EY Item Club is forecasting house prices could fall 5% this year. "The expectation is that house prices will come under downward pressure from a sharp rise in unemployment and people's incomes being hit, as well as lower consumer confidence and increased caution," it noted.
"Once restrictions start to be lifted on people's movements, housing market activity should progressively pick up. Even so, the housing market looks unlikely to return to the levels seen at the start of the 2020 for some time. Very low borrowing costs, with the Bank of England taking interest rates down to 0l.1%, should provide some support."
Stephen Moss, managing director of peer-to-peer property lender Sourced Capital, said: "Although a month-on-month drop is no cause for panic, it appears that the market slowdown due to the current pandemic is starting to show, with the annual rate of growth also easing.
"Potential plans to relax lockdown restrictions could bring a welcome boost to the UK market, but while an increase in operational activity may help to an extent, the most extensive damage will be on stocking entering the market and demand for this stock."