Kim Kardashian fined $1.26m over crypto promotion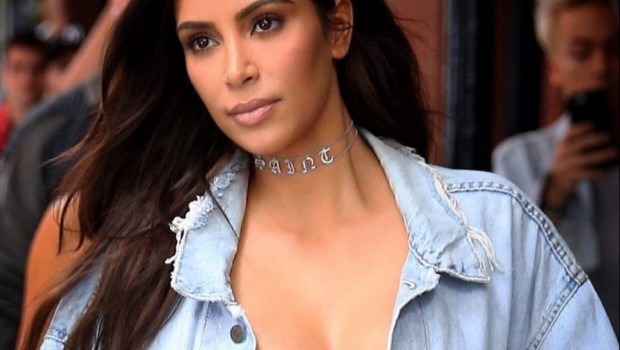 Reality TV figure Kim Kardashian has agreed to pay a $1.26m (£1.12m) fine for advertising the-now-virtually-worthless EthereumMax cryptocurrency on social media outlet Instagram.
Kardashian received $250,000 for promoting the currency but failed to disclose that she had done so, the US Securities and Exchange Commission said.
"This case is a reminder that, when celebrities or influencers endorse investment opportunities, including crypto asset securities, it doesn't mean that those investment products are right for all investors," said SEC chair Gary Gensler.
Kardashian, who now has more than 330 million Instagram followers, has agreed not to promote crypto assets for three years and will cooperate with the SEC's investigation.
The TV personality, boxer Floyd Mayweather Jr, basketball player Paul Pierce and EthereumMax's creators were sued by investors in January who alleged they had collaborated to "misleadingly promote and sell" the cryptocurrency in a "pump and dump" scheme designed to inflate the price before selling to investors.
EthereumMax disputed the allegations at the time.
Susannah Streeter, analyst at Hargreaves Lansdown said the fine was a stark warning to other celebrities "not to dabble in the dark world of crypto to make a quick buck".
"Her post also provoked ire from Britain's financial watchdog, the Financial Conduct Authority. Outgoing chair Charles Randell warning last year that it may have been the financial promotion with the single biggest audience reach in history, given the huge size of Kardashian's following, which currently stands at 330 million."
"Regulators are clearly horrified at the damage superstar celebrities can do to the bank balances of vulnerable consumers, who are influenced by almost every move they make. The delusions of quick riches can spread far too rapidly on social media with speculation amplified by reposts by millions of followers."
"Ethereum Max has plummeted like a stone from an all-time high of $5.80 to be almost worthless given that it's now trading at $0.000000004312. The rollercoaster ride of crypto is far from over and regulators are determined to stop more consumers being caught up in a sharp downward spiral of prices.''
Reporting by Frank Prenesti at Sharecast.com