Inflation hits 40-year high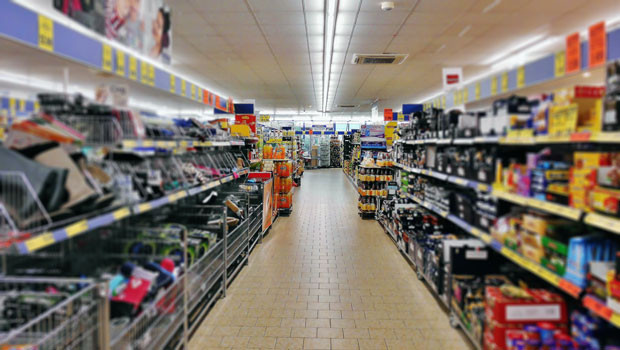 Inflation has hit a fresh 40-year high of 9%, official data showed on Wednesday, after energy prices surged in April.
According to the Office for National Statistics, the headline consumer price index rose to 9.0% in April from 7% in March. The rate is the highest in the national statistics series, which began in January 1997, and the highest in the constructed historical series, which began in January 1989.
The ONS said inflation would have likely last been higher "sometime around 1982", where estimates range for between around 6.5% in December to nearly 11% in January.
April's figure was marginally below consensus expectations of 9.1%, however.
Ofgem's 54% increase in the default tariff price cap boosted the contribution of electricity and gas prices to the headline rate to 2.1 percentage points from 0.7pp in March. Motor fuel inflation also continued to rise, to 31.4% from 30.7% a month earlier. Food inflation rose to 6.7% from 5.9%.
Including owner occupiers' housing costs, the index rose by 7.8% in the 12 months to April, from 6.2% in March. The largest upward contribution to annual CPIH inflation was housing and household services, which includes electricity, gas and other fuels.
Core inflation, which strips out the volatile components of energy and food, rose to 6.2% year-on-year from 5.7%, in line with expectations.
Core goods CPI inflation nudged higher to 8% from 7.9%, as firmer producer prices were passed onto consumers. Services inflation rose to 4.7% from 4.0%.
Naeem Aslam, chief market analyst at Ava Trade, said: "Inflation in the UK is completely out of control, and there is no doubt soaring inflation is having a negative influence on disposable income.
"Consumers are struggling to meet their daily needs and now the pressure is even more on the Bank of England to do more to control inflation. But it is walking a fine line, and can only do so much to control inflation by increasing the interest rate."
Samuel Tombs, chief UK economist at Pantheon Macroeconomics, said: "Headline CPI inflation likely will edge down over the coming months, probably to around 8.5% by August, as the anniversary of very large increases in prices, as businesses reopened after the lockdown, is reached.
"The inflation rate for used cars also will collapse to near-zero over the next six months - prices haven't risen since January.
"Alas, the headline rate then looks set to rise to a new high of nearly 9.3% in October, when Ofgem likely will increase the default tariff cap by about 32%.
"Nonetheless, we continue to think that the headline rate of CPI inflation will fall quickly in 2023, in response to recent falls in shipping costs, easing demand for goods that were desired during the pandemic and stabilising energy prices."
Kallum Pickering, senior economist at Berenberg, said: "We continue to expect two more 25 basis point hikes [to interest rates] this year. As the big rise in wages in March was entirely due to outsized bonus pay, rather than a sharp acceleration in underlying pay growth, and the big CPI surge is driven by the externally driven rise in energy prices, BoE policymakers are likely to be less worried by the latest data than some headlines may suggest."
Martin Beck, chief economic advisor to the EY Item Club, said: "There's a good chance the latest number will prove the high point for the current inflationary episode. Base effects should now start to exert some downward pressure.
"That said, the price cap is still on course to rise. Combined with still very elevated pipeline price pressures, this means inflation will probably decelerate only slowly in coming months. But if energy prices retreat from recent very high levels and global supply chain pressures ease, inflation should fall back significantly next year and fall below 2% in 2024."