Inflation 'guaranteed' to fall this year - Bank of England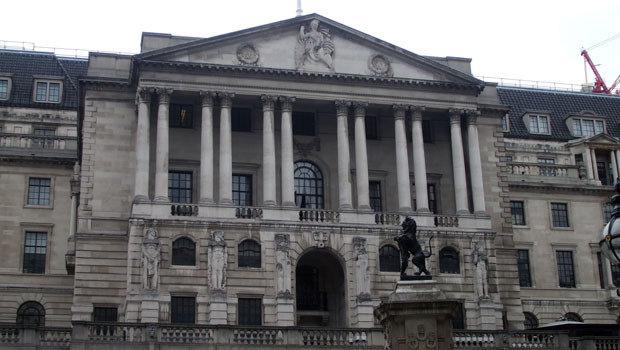 The governor of the Bank of England has told lawmakers inflation has likely "turned a corner" and would continue falling throughout 2023.
Appearing before the Treasury Committee a week after the BoE raised interest rates for the tenth time in a row, Andrew Bailey said inflation was already lower than expected back in November, with "very strong negative base effects" set to help further.
He continued: "We are concerned about persistence; this is why we raised interest rates at this time. I'm very uncertain, particularly about pricing and wages, and we have the largest upside force we've ever had on inflation.
"We do put weight on the persistent risks. But there are also very powerful downside forces this year."
Silvana Tenreyro, an external member of the nine-strong Monetary Policy Committee, agreed, noting: "Unless there is another big development that we do not or cannot know about, such as a new energy shock, I think a fall in inflation is pretty much guaranteed.
"We have tightened policy significantly over the last year, and that's going to have a large impact on demand and on the labour market."
However, when asked why she had voted against the latest 0.5 percentage point increase to borrowing costs, Tenreyro argued that only a fifth of the previous monetary policy tightening had so far reached the real economy.
"In my view, rates are too high right now," she said. "That's why I didn't support the vote."
She added she would consider a cut to rates, although declined to commit to any specific timing.
In response, Bailey looked to rule out any imminent reduction, however, noting that that while he believed UK had "turned the corner" on inflation, there needed to be more evidence it was actually happening.
Interest rates currently stand at 4%, compared to just 0.5% a year ago. The BoE has put up rates throughout the year in an attempt to tackle surging inflation, currently at a historic 10.5%, although that is down from a recent 41-year high of 11.1%, reached in October 2022.
The BoE's target for inflation is 2%.
Most analysts are currently predicting there will be a further rise in interest rates when the MPC next meets in March, to 4.25%.
Bailey and Tenreyro were appearing before the Treasury Committee along with fellow MPC members Huw Pill, the bank's chief economist, and Jonathan Haskel.
Pill told MPs that public sector pay rises at or above the cost of living could add to inflation. "There is certainly the potential for that to happen. If that happens, our job is to ensure it does not lead to inflation, by responding to it with tighter monetary policy."