House prices rise in April; Brexit delay expected to boost sales - Rightmove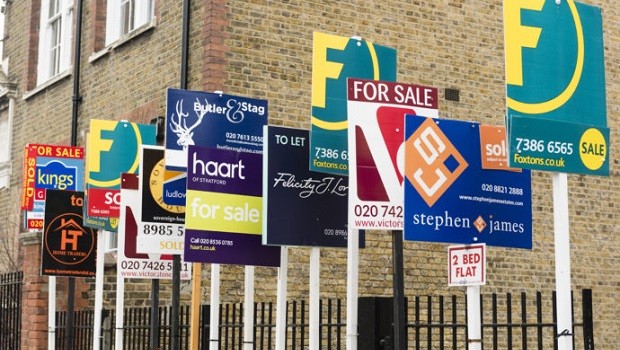 House prices rose in April, with the Brexit delay expected to provide a boost into the spring and summer months, according to the latest survey by Rightmove.
House prices pushed up 1.1% on the month in April compared to a 0.4% increase in March. This marked the biggest month-on-month rise for over a year and the largest at this time of year since 2016.
On the year, house prices were down 0.1% versus a 0.8% decline the month before.
The survey found that the family sector outperformed others as housing needs outweighed Brexit uncertainty, with prices up 0.7% year-on-year on average
"The uncertain political backdrop continues to hold back the market, with new seller asking prices, the number of properties coming to market and the number of sales agreed all below this time last year," Rightmove said.
"But despite these headline falls, market activity remains resilient with would-be buyers and sellers still having housing needs to satisfy, especially in the family home sector."
Meanwhile, Bruce King, director of Cheffins estate agents in Cambridge, said: "Whilst activity and the actual number of sales is still lower than this time last year, the number of active buyers within the market has increased which has helped to contribute to price rises for the best properties available.
"We're certainly seeing an uplift in activity as we come into the spring and summer months. The best way to describe the sentiment in the market at the moment is 'bored of Brexit ;' fed up with sitting on their hands, sellers are now looking to get on with their lives and move house and buyers are looking to secure somewhere new. People's reasons for moving are still as relevant now as they ever were and buyers in the market still need to upsize, downsize, move locations, move into school catchments and so on and we are seeing that they are now returning to the marketplace as they realise that they can't keep putting life on hold."