House prices grow at slowest monthly pace in a year - Nationwide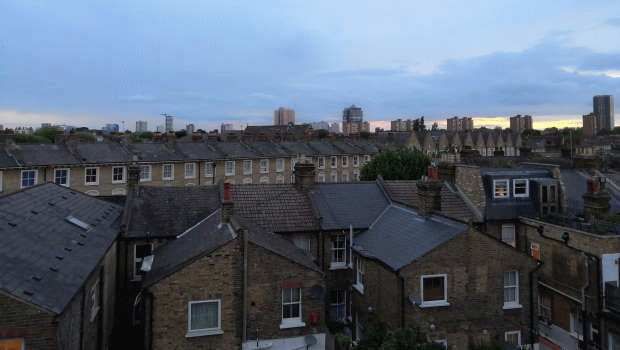 UK house prices rose in July at the slowest monthly rate in a year as rising inflation and interest rates take their toll, according to the latest survey from Nationwide.
House prices grew just 0.1% following a 0.2% increase in June, missing expectations of 0.3% growth.
On the year, prices rose 11% in July, up from 10.7% growth the month before, with the average price of a home standing at £271,209, versus £271,613.
Nationwide chief economist Robert Gardner said: "The housing market has retained a surprising degree of momentum given the mounting pressures on household budgets from high inflation, which has already driven consumer confidence to all-time lows. While there are tentative signs of a slowdown in activity, with a dip in the number of mortgage approvals for house purchases in June, this has yet to feed through to price growth.
"Demand continues to be supported by strong labour market conditions, where the unemployment rate remains near 50- year lows and with the number of job vacancies close to record highs. At the same time, the limited stock of homes on the market has helped keep upward pressure on house prices.
"We continue to expect the market to slow as pressure on household budgets intensifies in the coming quarters, with inflation set to reach double digits towards the end of the year."
Victoria Scholar, head of investment at Interactive Investor, said: "The housing market remains robust despite concerns about an economic slowdown and near 10% inflation. Although there are signs that the pressures from inflation are weighing on the consumer with retail sales under pressure and confidence at a record low, the strength in the labour market coupled with a chronic supply shortage continue to support house price growth.
"Plus, as interest rates look set to rise further, consumers may be looking to lock in today's mortgage rates, on anticipation that they will become more expensive in the future.
"However, there are tentative signs that the housing market is starting to cool with July's figures falling short of expectations and declining month-on-month as rising price levels and a softening economy take their toll."