House prices to remain flat in 2019, predicts Rightmove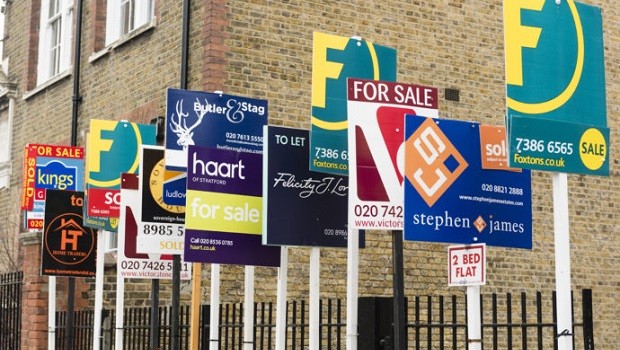 Overall house price growth will stall in 2019 as the UK gears up to quit the European Union, according to forecasts published on Friday.
The property portal is predicting that the national average asking price of property coming to market will remain flat at 0% in 2019, a report from online property portal Rightmove predicted.
Within that, Rightmove said that the more buoyant northern half of the UK will see prices rise by between 2% and 4%. London's commuter-belt regions are likely to see house prices fall by 2%, however. Greater London's annual rate of decrease is expected to slow from -2.4% to -1%.
Rightmove said its forecast was "based on the current sound fundamentals of the housing market continuing, but an increase in political or economic uncertainty would have a detrimental effect".
Miles Shipside, Rightmove director and housing market analyst, added: "While buyer affordability is stretched in some parts of the UK, due to house price rises having outstripped wage rises, the underlying fundamentals supporting the housing market are currently sound.
"Agents in some locations are reporting that home movers are being negatively influenced by the ongoing political uncertainty, and a more certain outlook would obviously assist market sentiment. While uncertainty traditionally deters some discretionary movers, particularly at the high end of the market, there are many would-be buyers and sellers who will be getting on with their lives and will be keeping the market moving."
Last month the Halifax House Price Index found that UK house price growth had slowed to 1.5% year-on-year for the three months to October, down from 2.5% in the three months to September and the lowest since 2013.
As with many other sectors, house prices have come under pressure as consumers worry about the strength of the economy and the impact of Brexit. However, prices have been supported by demand outstripping supply and interest rates remaining at record lows, despite the Bank of England increasing the cost of borrowing in August.