High street shows green shoots of recovery despite slide in footfall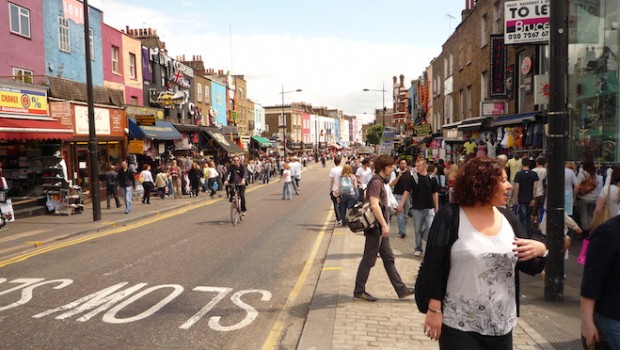 Shopping habits started to show tentative signs of recovery in June as lockdown measures were eased, industry data showed on Friday.
The BRC-ShopperTrak for UK footfall in June was down 62.6% year-on-year, a 19 percentage point improvement on May. In the first two weeks of the month, footfall declined on average 77.1%, but that improved to a 53.3% fall in the remaining three weeks.
Non-essential shops began reopening from 12 June in Northern Ireland and from 15 June in England. They starting reopening in Scotland in the last week of the month only.
Retail parks fared better than high streets, with a decline of 33.8% in June; high streets reported a 64.5% slide.
Shopping centres - where social distancing was more challenging - reported a 68.3% decline.
Helen Dickinson, chief executive of the British Retail Consortium, said: "With lockdown easing, consumers are slowing re-emerging onto their high streets, shopping centres and retail parks. Footfall levels are still well below pre-coronavirus levels; however, the decline was softer that it was in May.
"UK recovery has been sluggish, especially compared with European standards, but retailers with stores remain hopeful that the reopening of hospitality will provide a welcome boost."
Dickinson welcomed measures announced by Chancellor Rishi Sunak on Wednesday to boost the hospitality sector, including a reduction in VAT and an Eat Out to Help Out scheme.
But she warned the retail sector, which was not targeted by the Chancellor, could still require support. "Unless footfall returns to UK streets, government must be prepared to step in and take further action to boost demand, such as widening the VAT cut to include retail goods," she said.
Andy Sumpter, retail consultant at ShopperTrak, said: "It really was a month of two halves, with footfall down 80% at the start of June before rising significantly post re-opening, though still far down on last year.
"It's too early to say if the re-opening of pubs and restaurants will help significantly boost retail footfall, but the UK was the last among its European peers to re-open doors and is also seeing the slowest rate of recovery."