High street shops shutting at rate of 14 per day, study says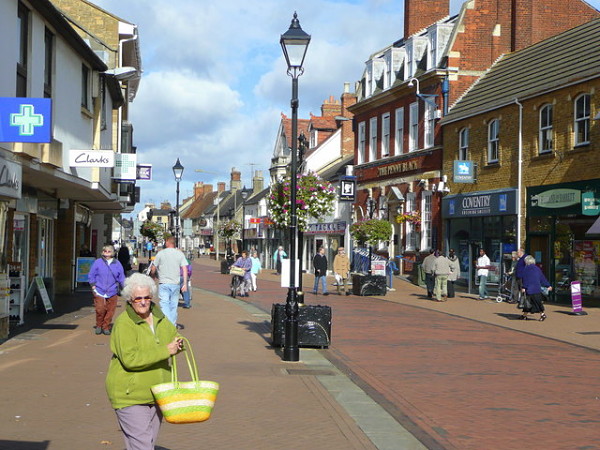 Shops on Britain's high streets have been closing at a rate of 14 per day so far this year and closures are set to "intensify" rather than slow down, according to a study released on Friday.
Analysis of 500 high streets over the first half of the year by accountancy firm PwC and The Local Data Company found that closures increased by almost 17% to 24,205 compared to the same period last year, leaving 4,402 more premises unused.
Pubs were the hardest hit, with 692 closures and a 6.5% decline over the period even as the UK enjoyed a warm summer and a prolonged World Cup run for the national team.
Lisa Hooker, consumer markets leader at PwC, said: "The continued rate of store closures reflects the new reality of that many of us prefer to shop online and increasingly eat, drink and entertain at home. The high street is adapting to an overcapacity in retail and leisure space resulting from these channel shifts."
Businesses have also had to withstand the perfect storm of rising costs from higher rents, business rates and minimum pay requirements, while also dealing with weaker footfall as consumers play things safe amid Brexit uncertainty.
Retailers such as House of Fraser, Evans Cycles, Maplin and Poundworld have lapsed into administration and a host of other brands have been forced to resort to store closures and restructuring plans.
Restaurant chains have had things no easier, as Gourmet Burger Kitchen, Byron, Jamie's Italian, Carluccio's, and Prezzo have all announced store closures.
It is not all doom and gloom however, as businesses such as beauty salons, barbers, shoe repair and vape stores are among those on the rise as their services cannot be replicated online.
Chancellor Phillip Hammond has also pledged £1bn to cut business rates for smaller shops, although critics argued the chancellor should have gone further to close a tax disparity between the high street and online-only rivals.