Help to Buy lending to people already able to buy a home - NAO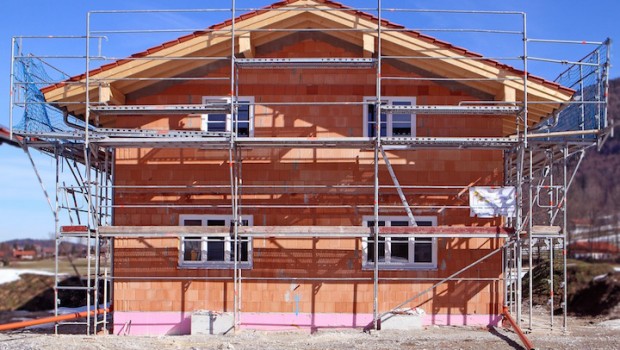 Almost a third of all buyers who bought their home under Help to Buy could have purchased a property without government support, the National Audit Office has found.
Help to Buy is intended to support people who would otherwise struggle to get on the property ladder and to boost the number of new homes being built. Launched in 2013, the scheme provides five-year, interest-free loans of up to 20% of the market value of a new-build property, or 40% in London.
In a progress review of the scheme, published on Thursday, the NAO said that 211,000 equity loans totalling £11.7bn had been made between 2013 and December 2018. It also found that the scheme had succeeded in increasing both home ownership, especially for first-time buyers, and housing supply.
But the financial watchdog also found a "significant proportion" of participants could have afforded to buy a home without government help. Around three-fifths of buyers could have bought a property without Help to Buy, though not necessarily the one that they wanted, while almost a third – 65,000 households – could have bought their desired property without it.
Around 4% of buyers had household incomes of more than £100,000, the NAO added.
The NAO also pointed to risks over repayment. The scheme is scheduled to end by 2023, by which time the net amount loaned is forecast to have reached £25bn. The Ministry of Housing, Communities and Local Government expects to recover its investment by 2031-32, but Gareth Davies, head of the NAO, said: "The scheme has exposed the government to significant market risk if property values fall, as well as tying up a significant public financial capacity.
"The government's greatest challenge now is to wean the property market off the scheme with as little impact as possible on its ambition of creating 300,000 homes a year from the mid-2020s."
The Help to Buy scheme has come in for criticism in recent years for artificially supporting high house prices while boosting profits for housebuilders.
The NAO progress review noted: "The scheme has supported five of the largest developers in England to increase the overall number of properties they sell year-on-year, thereby contributing to increases in their annual profits, which have all increased since the scheme's start.
"These five developers sold between 36% and 48% of their properties with the support of the scheme in 2018."
Last year, Jeff Fairburn stepped down as chief executive of Persimmon, one of the UK's largest housebuilders, after an outcry over pay. Fairburn was on course for a £110m bonus after Persimmon's share price and dividends soared thanks to Help to Buy.
Said Davies: "Until we can observe its longer term effects on the property market and whether the Department recovers its substantial investment, we cannot say whether the scheme has delivered value for money."