Heathrow chief calls on UK government to introduce passenger Covid-19 tests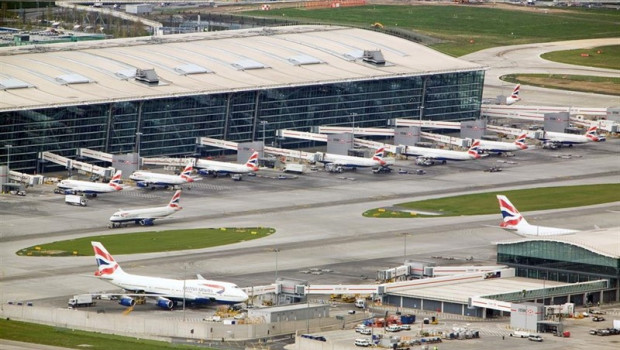 The chief executive of Heathrow airport asked the UK government on Wednesday to urgently introduce passenger testing after reporting a 96% fall in passenger numbers during the second quarter.
"Today's results should serve as a clarion call for the government," airport head John Holland-Kaye said. "The UK needs a passenger testing regime and fast. Without it, Britain is just playing a game of quarantine roulette."
"As many of our customers have experienced, it's difficult to plan a holiday that way, let alone run a business," he said. "Testing offers a way to safely open up travel and trade to some of the UK's biggest markets which currently remain closed. Our European competitors are racing ahead with passenger testing; if the UK doesn't act soon global Britain will be nothing more than a campaign slogan."
The call comes after the government abruptly announced last week that travellers returning from Spain would have to go into self-isolated quarantine for two weeks given the outbreaks in the Mediterranean country.
Heathrow welcomed the government's "risk-based approach" allowing quarantine-free flights to select "low and medium-risk" countries but added that it only covers 30% of Heathrow's markets.
"Pre-flight testing for passengers from high-risk countries will allow long-haul flying to resume, which is critical for the UK's economic recovery," Holland-Kaye said.
A government official told the BBC that there was no easy solution.
"There's not a silver bullet of just testing immediately at the border," said Culture Secretary Oliver Dowden. "It can incubate over a period of time so there's not a silver bullet of just testing immediately at the border."
Heathrow's finances have come into sharp focus in the wake of the sharp fall in passenger traffic. Nonetheless, the airport said it had enough cash to last until at least June 2021 with no revenue.
"We have agreed a waiver on financial covenants until the end of 2021 and maintained our Investment Grade credit rating status."