Government 'working up' cost-of-living package for new PM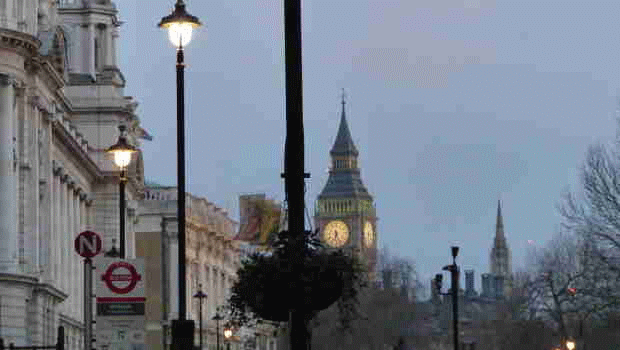 The government is working on a new cost-of-living package to support Britons facing monumental uplifts in bills and prices, it was suggested on Wednesday, for the next prime minister to consider.
Treasury minister Simon Clarke tweeted that work was being undertaken, amid widespread calls for action from Westminster.
"Of course, the Government is working up a package of cost of living support that the next Prime Minister can consider when they take office," Clarke said on Twitter.
The claims came on the back of fresh projections that the energy price cap could reach more than £4,000 in January.
On Tuesday, Cornwall Insight lifted its previous forecast for the January price increase by £650 amid spiralling prices for wholesale natural gas.
It said the typical household would face bills of £4,266 per year - equivalent to £355.50 per month.
The energy price cap was initially introduced in January 2019 in a bid to prevent energy companies from exploiting long-time customers reluctant to switch providers.
It wavered between an average monthly cost of between around £87 and £107 for typical households in its biannual recalculations until August last year, before rocketing in April in response to soaring wholesale gas prices.
Ofgem's cap currently sees a typical household paying £1,971 per year, or £164.25 per month.
The cap has come under heavy criticism in recent months, after more than 30 energy retailers collapsed since the beginning of 2021, seeing millions of customers moved to other suppliers and charged the maximum price.
Energy retailers are also under serious public scrutiny, after many inflated their daily standing charges in a way perceived to penalise customers trying to conserve their more expensive energy use.
Retailers have also face criticism for their massive earnings in a time of crisis for many customers, with British Gas owner Centrica reporting a fivefold increase in half-year profits to £1.34bn, and SSE seeing pre-tax profit rise to £1.16bn from £948.9m in the year to March.
On Wednesday, the Germany-based E.ON said its first-half adjusted core profit was down 15% year-on-year, though it still raked in €4.06bn in the six month period and backed its 2022 guidance.
Reporting by Josh White at Sharecast.com.