Gender pay gap has not changed in 20 years for higher educated women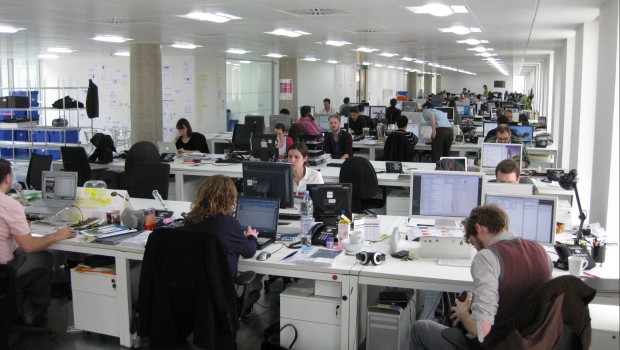 The hourly pay gap between higher-educated women and men has not closed in the last 20 years and it widens after women have children.
Women earn on average 18% less than men, according to research by the Institute of Fiscal Studies, despite several government initiatives.
The gap has been falling over the past two decades, as on average in 2003 women earned 23% less than men and in 1993 they earned 28% less, however it has remained steady for educated women.
Women university graduates earn 20% less per hour than men with degrees, while women with A Levels earn 25% less.
Robert Joyce, IFS associate director, said: "The reduction in the overall gender wage gap has been the result of more women becoming highly educated, and a decline in the wage gap among the lowest-educated."
When women have children the pay-gap widens further. The research, which was funded by the Joseph Rowntree Foundation, found that the pay gap widens gradually for the next 12 years after a woman has her first child by 33%. Before women have their first child they were on average earning 10% less.
The IFS said this was associated with reduced hours of paid work, not due to an immediate cut in hourly pay when they reduce their hours.
Joyce added: "Women in jobs involving fewer hours of work have particularly low hourly wages, and this is because of poor pay progression, not because they take an immediate pay cut when switching away from full-time work. Understanding that lack of progression is going to be crucial to making progress in reducing the gender wage gap."
By the time the child reaches 20, a women would have been paid on average four years fewer than a man and would have been in full-time work for nine years fewer. Each year a woman spends out of work, on average, she will experience a 2% fall in pay compared to women who stayed in work. For women with degrees, they will experience a 4% fall and women with the lowest education will see no difference.
Women who work half-time lose out on wage progression, so the hourly wages of men pull further ahead. Women who take time out of paid work altogether and then return to work miss out on wage growth.
Theresa May in her maiden speech as prime minister said she will tackle wage inequality and her predecessor, David Cameron said he would "end the gender pay gap in a generation".
After more than four decades since the Equal Pay Act, the government, in an effort to close the pay gap, will require all companies with 250 or more employees to publish details of male and female pay from April 2017. The government has also introduced more free childcare and shared parental leave.
In a study from the Chartered Management Institute and XpertHR, they found that men are more likely to be promoted than women in management roles, as in the past year one in seven male managers were promoted and only one in 10 female managers were promoted.