Food prices surge to fresh highs - BRC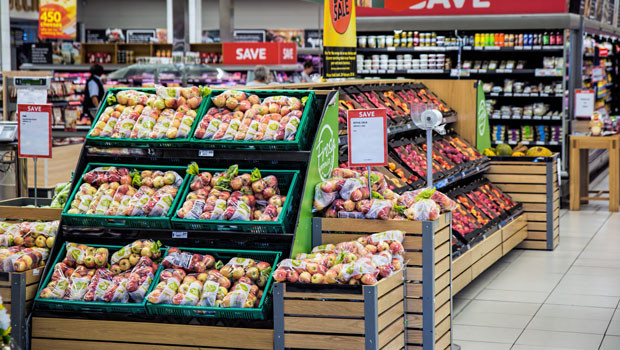 Shop price inflation hit fresh highs last month, research published on Wednesday showed, as the cost of food soared.
According to the latest BRC-NielsenIQ Shop Price Index, annual shop price inflation was 8% in January, up from 7.3% in December, above the three-month average of 7.5% and a record high.
Within that, non-food jumped 5.1% year-on-year from 4.4% a month earlier, while food surged 13.8%, compared to 13.3% in December. It is the highest inflation rate in the food category on record.
Helen Dickinson, chief executive of the British Retail Consortium, said retailers had reduced discounting in January while input costs had continued to rise.
She continued: "Ambient food inflation accelerated the most, as wholesale and bulk prices grew, particularly for sugar and alcohol. Fresh food prices also remained high due to increased food production costs as well as elevated wholesale fruit and vegetable prices.
"With global food costs coming down from their 2022 high and the cost of oil falling, we expect to see some inflationary pressures easing. However, as retailers still face ongoing headwinds from rising energy bills and labour shortages, prices are yet to peak - and will likely remain high in the near term."
Ambient food inflation was 11.3% in January, compared to 11% in December, the fastest rate of increase in the category on record.
Mike Watkins, head of retailer and business insight at NielsenIQ, said: "Consumer demand is likely to be weak in the first quarter, due to the impact of energy price increases and for many, Christmas spending bills starting to arriving.
"It's unlikely that there will be any improvement in the consumer mindset around personal finances in the near term. With shoppers having less money to spend on discretionary retail, having paid for their essential groceries, there will be little to stimulate demand across the non-food channels."