FCA chair calls for further regulation of crypto tokens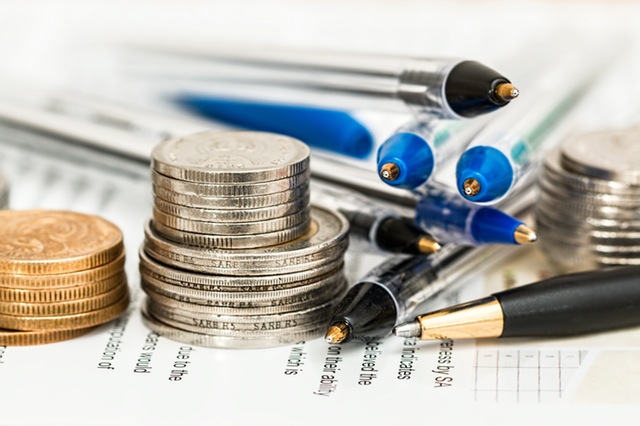 The financial regulator made fresh calls for regulation on crypto tokens on Monday, despite recent efforts from platforms to crack down on fraudulent advertisements.
In a speech to the Cambridge International Symposium on Economic Crime, Financial Conduct Authority chair Charles Randell said a "permanent and consistent solution" to the problem of online fraud from paid-for advertising required legislation.
He pointed to Kim Kardashian, who was recently paid to ask her 250 million Instagram followers to speculate on crypto tokens by "joining the Ethereum Max Community".
Randell noted that in line with Instagram's rules, Kardashian disclosed that it was an '#ad, but added that she did not have to disclose that Ethereum Max, not to be confused with the established cryptocurrency Ethereum, was a "speculative digital token" created one month prior by unknown developers, and was "one of hundreds" of such tokens that fill crypto exchanges.
He said speculative crypto tokens were not regulated by the FCA, with consumers not covered or protected by the Financial Services Compensation Scheme (FSCS) in the event of losses.
"In considering regulating crypto, legislators need to consider three issues," Randell said, with the first being how to make it harder for digital tokens to be used for financial crime.
The second regulatory issue was how to support useful innovation, and the third was the extent to which consumers should be free to buy unregulated, purely speculative tokens and to take the responsibility for their decisions to do so.
"Enforcement must be a team effort, involving the National Crime Agency, the Serious Fraud Office, police forces and sectoral regulators like the FCA, coordinating with international partners," Randell said.
"Consumer awareness requires online platforms to step up," he added, suggesting that they could offer advice about scams in the moment when consumers were about to make poor decisions.
"We'll work with online platforms who want to protect both consumers and their own brands - and we'll call out those who aren't playing their part and are destroying the trust of their users."
Hargreaves Lansdown senior investment and markets analyst Susannah Streeter said it was certainly "unusual" to hear the chair of Britain's financial watchdog dedicate a chunk of his speech to reality television "queen" Kim Kardashian, but added that it showed how concerned the FCA was about the level of promotion crypto assets are enjoying on social media.
"The watchdog is clearly horrified at the lack of controls implemented by major social media platforms and has urged them to crackdown on posts which aren't clearly identified as promotions," Streeter said.
"It reckons given the seriousness of the situation legislation forcing them to do so should be the solution, highlighting that the current Online Harms Bill just won't go far enough."
Streeter said the FCA was "singing from the same song sheet" as a number of other international regulators, seeing investing in cryptocurrencies as "extremely" high risk.
"Now it appears to be throwing its weight behind recommendations made by the influential Basel committee which brings together regulators from around the world.
"If banks and other regulated financial institutions dabble in crypto, the committee is considering making them put aside enough capital to cover 100% of potential losses.
"Giving speculative tokens a high risk price tag is likely to make cryptocurrency dealing and investment very expensive and could limit the number of new institutional entrants into the crypto world."